Lab Manager
Katarzyna Zienkiewicz
kataryna.zeinkiewicz@vanderbilt.edu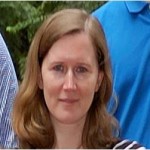 Katarzyna received her Masters degree in chemistry from the University of Wroclaw in Poland in 1995. She worked at the Rokita Chemical Plant in Brzeg Dolny, Poland as a chemist from 1995-2001. Katarzyna then joined the Chemistry Department at Vanderbilt University (working on a Dupont project) as a chemistry researcher. Her work focused on synthesis and characterization of novel polyols. In 2006 she joined Dr. Scott Guelcher as a research assistant. Her current focus has been on synthesis and characterization of novel polyurethanes for tissue engineering. In her spare time, Katarzyna enjoys bowling (with bumpers).
Graduate Students
 Thomas Spoonmore
thomas.j.spoonmore@vanderbilt.edu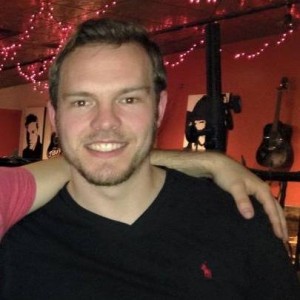 After receiving his B.S. in Chemical Engineering from the University of Notre Dame, Tom joined the Guelcher lab in January of 2015. His research is focused on polyurethane tissue engineering scaffolds that deliver drugs to combat bacterial infection and regrow host bone. Tom's enjoys coaching lacrosse in the area as well as running and spending time with friends and family.
Lauren Boller
lauren.a.boller@vanderbilt.edu
Lauren joined the Guelcher lab in the Fall of 2016 after receiving her B.S. in Bioengineering from Lehigh University. Her research is focused on developing compression-resistant osteoinductive bone grafts and better understanding the mechanisms by which they promote bone regeneration. In her free time, Lauren enjoys traveling, cooking, pilates, and exploring Nashville.
Greg Lowen
gregory.b.lowen@vanderbilt.edu
Greg attended Brown University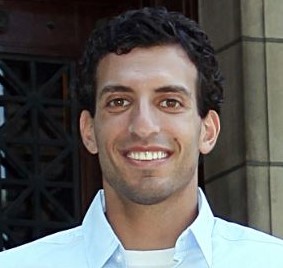 where he graduated with his B.S. in Chemical and Biochemical Engineering (2012). After three and half years of research and project management at Orica Limited in Denver, he came to Vanderbilt and joined the Guelcher lab in October 2016. Greg is investigating how mechanical stimuli affect bone cell activity and fracture healing and whether these stimuli alter the biochemical response induced by our group's resorbable bone graft materials. In his spare time, Greg enjoys going to concerts and hiking.
David Florian
david.c.florian@vanderbilt.edu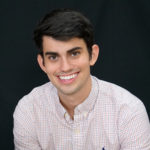 David Florian graduated from the University of Virginia in 2017 with degrees in Biomedical Engineering and Mathematics. His research focuses on modeling and imaging the bone-tumor microenvironment to study the complex process of metastatic seeding and outgrowth of tumor cells in the bone marrow. On the weekends, David enjoys tinkering with his 3D printers and rock climbing.
Lab Alumni
Graduate Students
Dustin Groff, 2019, M.S.
Joe Vanderburgh, 2019, Ph.D.: Senior scientist at Merck
Madison (McEnery) McGough, 2018, Ph.D.: Senior engineer at Alcon
Sichang Lu, 2017, Ph.D.: Development manager at Covestro
Anne Talley, 2016, Ph.D.: Scientific Reviewer in orthopedic devices at the FDA
Ushashi Dadwal, 2016, Ph. D.: Postdoctoral fellow at IUPUI
Andrew Harmata, 2015, Ph.D.: Director of Operations at IQuity, Inc.
Ruijing Guo, 2015, Ph.D.: Innovation manager at Covestro
Jonathan Page, 2014, Ph. D.: Technical specialist and scheme manager at BSI
Margarita Prieto, 2013, Ph.D.: Systems integration specialist at Abbott
Andrea (Hafeman) Zider, 2010, Ph. D.: Director of medical affairs at Portola Pharmaceuticals
Undergraduate Students
Sean Wang, 2019 Vanderbilt University graduate, Biomedical Engineering
Hannah Kang, 2019 Vanderbilt University graduate, Biomedical Engineering
Gabrielle Betancourt, 2018 Vanderbilt University graduate, Engineering Science
Cody Dykes, 2017 Vanderbilt University graduate, Chemical Engineering