March 16-18, 2017
Location: Vanderbilt University, Nashville Tn.

Co-Sponsored by Vanderbilt University and Middle Tennessee State University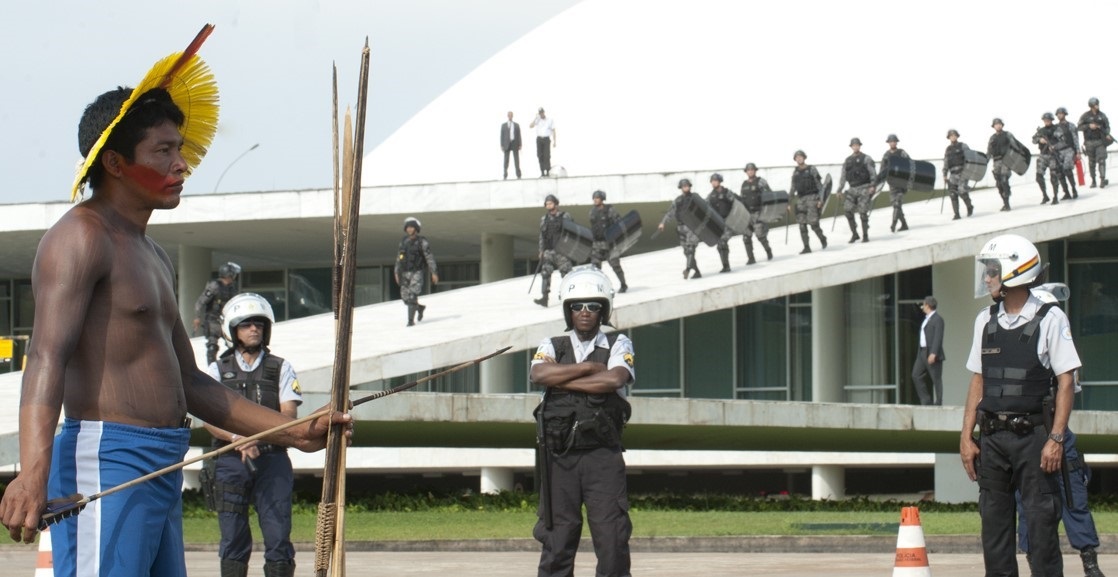 Media as Witness: photograph by Krakrax Kayapó
Since the 1990s researchers in the emergent field of Indigenous Media have documented and analyzed indigenous peoples' engagement with various forms of digital and electronic media.  In Latin America, the use of digital cameras, cell phones, Facebook, and YouTube opens up a new universe of expression and interaction that is evolving in unpredictable ways. Combined with the consumption of both indigenous and non-indigenous media, critical, but largely as yet unexamined changes in worldview and behavior are rapidly unfolding.
The InDigital Latin American Conference explores these themes through a series of individual papers, roundtable discussions, and short films.
---
Conference Organizer:
Richard Pace
Professor of Anthropology at MTSU and CLAS Affiliated Faculty. richard.pace@mtsu.edu
---