Home » Alumni » Meet an Alumna: Sarah Imran
Meet an Alumna: Sarah Imran
Posted by Anna Warren on Monday, March 12, 2018 in Alumni, Alumni.
M.Ed. 2017
Director of Policy and Research, Metro Human Relations Commission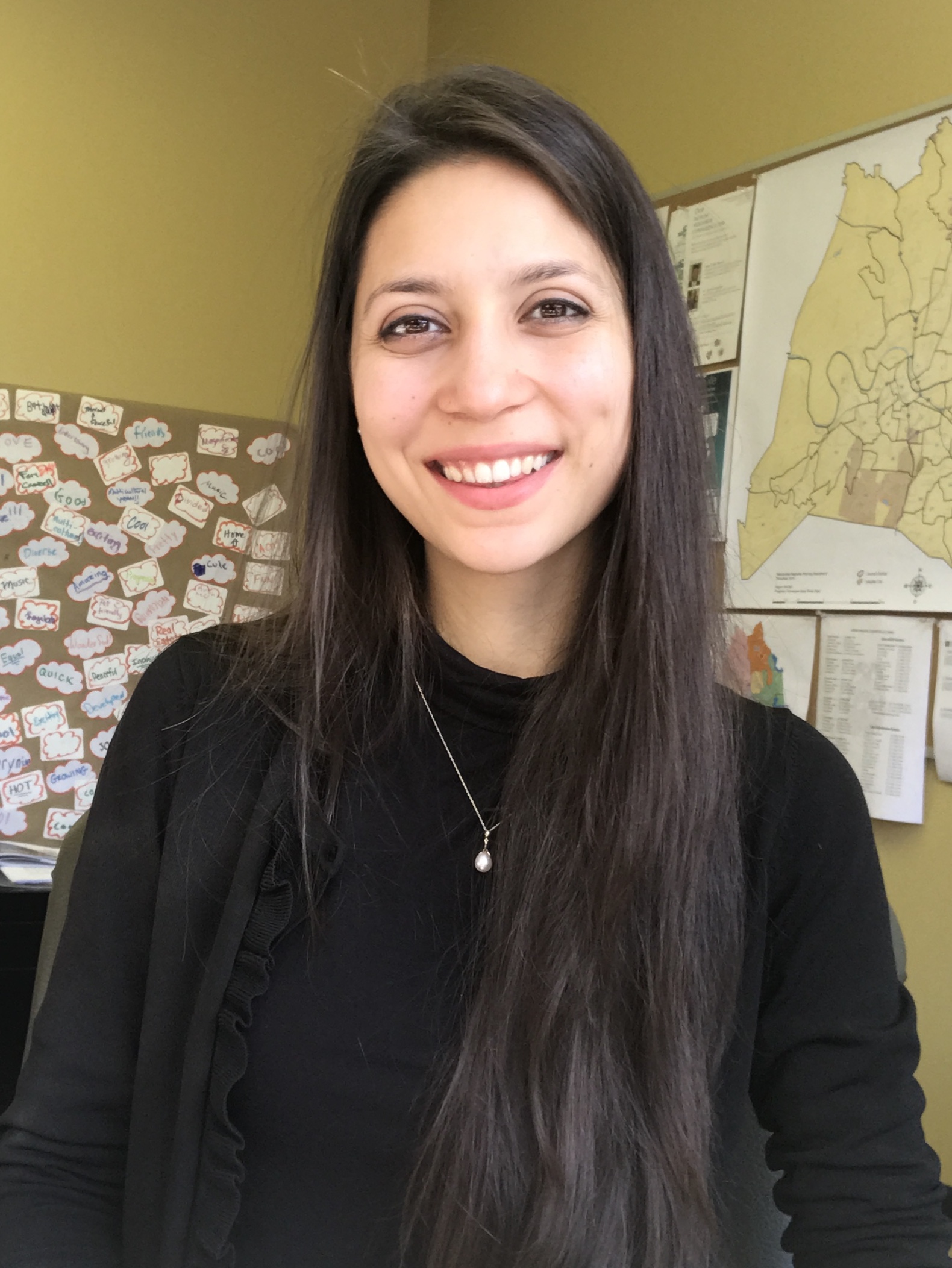 "The CDA program provided an excellent balance of structure through core courses, as well as freedom to carve out our own unique paths."
Q: Where are you from originally and what did you do before coming to Vanderbilt?
I am originally from Islamabad, Pakistan, where I majored in Economics during my undergraduate degree. Before coming to Vanderbilt, I worked as the Community Development Manager at a social enterprise in Pakistan where I managed the artisan community and tracked the organization's social impact. I also worked on advocacy and lobbying campaigns to establish legislation related to violence against women in Pakistan and spearheaded programs geared towards skills training and economic empowerment for survivors of gender-based violence.
Q: How did you originally become interested in community work?
In 2005, there was an earthquake in Pakistan, which was one of the worst in the country's history. I was thirteen at the time and it made a big impact on me. I immediately began volunteering with organizations such as the UNDP and Comprehensive Disaster Response Services (the leading responders to the natural disaster at the time). Ever since then, volunteering at development organizations during summer and winter became a core part of my life. During my undergraduate degree, I focused on courses like Development Economics and International Development and started pursuing more structured internship opportunities in the development sector.
Q: What were some meaningful things you were involved with during your time at Vanderbilt?
I found my overall experience at Vanderbilt to be very fulfilling in large part because of the activities I was able to take part in outside of the classroom. My previous experience with social entrepreneurship lead me join and serve on the Programming Board of the Turner Family Center for Social Ventures (TFC) at Vanderbilt. Through the TFC, I was nominated to attend one of the largest social enterprise conferences nationwide at Harvard University. I was also selected as a TFC Summer Fellow and was funded for my summer internship at an international NGO called Pact in Washington, DC.
During my time at Vanderbilt, I was also actively involved with a local non-profit called the Faith and Culture Center, through which I participated in and facilitated inter-faith discussions. I also frequently spoke at panels and events about the importance of interfaith harmony.
Q: Can you tell me about your current position?
I serve as the Director of Policy and Research at the Metro Human Relations Commission (MHRC), which serves to promote the personal dignity, peace, safety, security, health, and general welfare of all people in Nashville and Davidson County.
The scope of the work is wide, which challenges me to learn about a lot of topics, both conceptually and practically. Some of the programs I have been working on include:
Creating a three-part research report on the housing crisis in Nashville
Planning and organizing the Metro Nashville Police Department's Mobile Diversity Tour
Developing interventions for combatting youth violence in Nashville
Giving trainings about healthy relationships and finances to survivors of sex trafficking
Facilitating anti-racism workshops and trainings
It is exactly what I was looking for in a job – a role that would challenge me, push my boundaries, and fuel my hunger for learning, and where my contributions would be vital to shaping the future of the organization. I am grateful to have found that at MHRC.
Q: How did CDA prepare you for your career?
The CDA program provided an excellent balance of structure through core courses, as well as freedom to carve out our own unique paths. I was able to create a unique cluster of focus areas for myself including Gender Justice, Social Entrepreneurship, Global Health, and International Development.
There was a heavy emphasis not just on academic excellence, but also on gaining professional experience, which was very valuable. The most valuable thing I gained from the program is the set of values that a development practitioner should have when attempting to serve any population or area.
Q: What advice do you have for current CDA students?
While you are a CDA student, I would strongly recommend cultivating at least one hard skill such as grant writing, program evaluation, or statistical analysis. Peabody has a lot of course offerings that can help you build such skills. Try to practice and polish that skill in a practical way, possibly by doing a project that employs that skill at your practicum site.
I also personally found it to be an enriching to branch out of Peabody, take courses at other schools, and form meaningful relationships with people from other academic backgrounds and different future aspirations.
Q: Anything else you'd like to share?
Have faith and be kind. 🙂
Tags: Alumni
---