Home » Current Students » Practicum Spotlight: Class of 2021
Practicum Spotlight: Class of 2021
Posted by Hannah Freeman on Tuesday, March 31, 2020 in Current Students, Practicum.
All CDA students are required to complete 300 practicum hours before graduating. Most students begin their practicum placements in the spring semester of their first year. As the 2021 CDA cohort begin their placements, we wanted to highlight the range and depth of their experiences!
Below are interview responses from three CDA Class of 2021 students. As an introduction, photos are above their name and academic interests.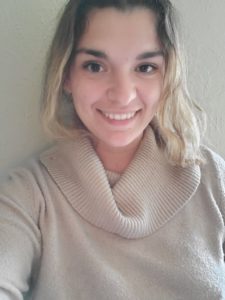 My name is Ashley Nyarecha. My interest is Youth Civic Engagement, Volunteerism.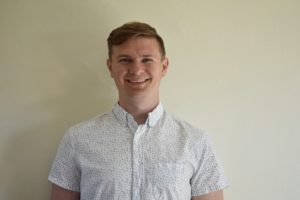 My name is Gavin Crowell-Williamson. My interest is Criminal Justice Reform.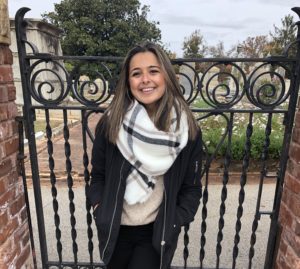 My name is Maryam Rehman. My interest is community health, particularly the social determinants of health and disparities and inequities in health among minority populations.
Q: With which organization(s) are you completing your practicum hours?
Ashley: PENCIL, which is a nonprofit that works to help young people achieve academic success. Their approach to this is truly diverse, as they work with the school district, local businesses, and the community to provide students and teachers with resources, support, and academic guidance.
Gavin: My practicum is at Metro Arts, which is the office of Arts and Culture for Nashville and Davidson County. It is a branch of the Metropolitan Government of Nashville and Davidson County.
Maryam: I am working with Project Access Nashville Specialty Care (PANSC) with the Nashville Academy of Medicine. PANSC provides free donated healthcare to uninsured residents in the Nashville area. Primary clinics who provide care to uninsured residents refer patients to PANSC if the uninsured patients need specialty care. PANSC partners with hospitals who donate resources for surgeries and testing.
Q: What kinds of tasks do you perform there?
Ashley: I work specifically in the LP PENCIL Box store. I work to stock the supplies and assist teachers as they get what they need. I am also working to engender positive experiences for the volunteers and developing activities that can be used when large groups come.
Gavin: Thus far, I've been asked to help evaluate and write grants, conduct literature searches, do qualitative data analyses, do work on their annual report, and conduct geospatial analyses. They've also given me space to work on projects that I consider generative for me, such as investigating how they and I can better incorporate Community Based Participatory Research into our work.
Maryam: I perform case management and monthly check-ins with patients to see if they have any outstanding needs or need to schedule appointments with specialists. Patients often ask for resources such as food banks or transportation needs, and we try to refer them to the appropriate resources as best as possible. I also create translated materials to ensure people have instructions and updates in the language they are comfortable with. My larger project is to create a digital platform with various resources that meet the social determinants of health.
Q: What skills do you hope to gain from this experience?
Ashley: I am really excited to just be part of a great nonprofit and learn what the day-to-day experience is like when working to accomplish such a large mission. I am also excited to gain valuable hard and soft skills such as needs assessments, conducting focus groups, grant writing, and networking.
Gavin: I want to learn geospatial analysis, how to develop an annual report, how the grant writing process works, how to use qualitative interview software, and I want to broaden my professional connections within the metro government.
Maryam: I have been learning what it is like to oversee a program like this, how to maintain and create partnerships with providers and patients, and how to remain open and adaptable to continuously meet changing needs. I hope to learn more about grant writing and presenting the work the organization does and the work I do to create partnerships and present deliverables.
Q: How did you find your practicum?
Ashley: I was interested in PENCIL for learning about what organizations are a part of the Nashville landscape. At the Interview Relay in our Pro-Seminar class, I had a great conversation with a representative from PENCIL and that led me to my placement.
Gavin: I took Beth Shinn's Community Inquiry class my first semester. In that class, she required us to design (and, if possible, implement) three different research projects with different methodologies. I've long been interested in restorative justice so Beth connected me with Janine Christiano, who was leading Metro Arts' 'Restorative Arts' programming at the time. Janine is a CDA grad and offered to help me out. As it turned out, one of my methodologies ended up being qualitative interviews, and through Janine, I connected with all the organizations to whom they gave grants to do restorative justice work. I conducted qualitative interviews with them and shared the results with Janine. It seemed to be a mutually beneficial experience, so we began talking about a potential practicum placement and the rest is history!
Maryam: I tried searching for various health organizations that provide services to minorities and practice across diversity. In doing so, I learned about Siloam Health Clinic, however they did not have a placement for me. But they did tell me about their partnership with PANSC, and so I did my research on the program and found it to be a good fit. After that, I reached out to the contact person to set up a meeting time and interview.
Q: How did you know your practicum was a good fit for you?
Ashley: First, I really connected with the organization, and their mission and work in the community. Second, the people at PENCIL are so kind and knowledgeable, and I felt like I could gain a lot from their mentorship.
Gavin: Part of it was serendipity; my mother is an artist and my dad is a data scientist, so conducting research in the arts world felt like quite the happy coincidence. Beyond that, however, I'd been considering how social service organizations have experienced increased pressure to demonstrate evidence-based evaluations for their interventions, which has forced many restorative justice administrators to move beyond anecdotal evidence and to more tangible, hard data. This is often a task they are willing to take part in but are not trained to do. With my research background and Metro Arts' desire to become more evidence-based, it felt like a good fit for both parties – it would help me develop a number of skills I'm interested in acquiring, and it would help Janine to have some supplemental research.
Maryam: I met with the CEO of the Nashville Academy of Medicine to learn more about PANSC and what services they offer, and what kind of work they would have me do. I came prepared with questions, my experiences and skills and what I was looking for in the practicum experience. I was interested in knowing how they took into account various social determinants of health when it came to providing care, and how they addressed diverse minority needs. Based on their answers, I felt like my interests would fit in well. Also, they said they would have me start on a project to consolidate various resources for patients onto a digital platform. I felt like the work I would be doing would be new and challenging, and my educational interests would be met.
Q: What has been the most rewarding part of your experience so far?
Ashley: The most rewarding part of this experience so far has been working to lead a session on the topic of my interest and an upcoming Summit this summer that PENCIL is hosting. It has been so encouraging to have the leadership at PENCIL supportive and open to my ideas and interests, and having the guidance they offer is invaluable.
Gavin: Metro Arts has been incredibly flexible and generous in allowing me to explore what I'm passionate about. It feels like they hired me because they value the skills and passion I bring to the table, not because they had a predetermined set of tasks they needed an intern to accomplish. As such, I've been able to seamlessly incorporate my desired skill sets into the work they're already doing. Looking back on the past couple months, it is incredible what I've already accomplished, and I look forward to what the next few months bring.
Maryam: The most rewarding part has definitely been the patient interactions. Every time I am able to connect them with a specialist or when they follow-up with how successful their appointment was, it truly shows the reach and importance of the program and I look forward to the monthly check-ins each time I go in to work.
---