Home » Current Students » 2018 Final Projects
2018 Final Projects
Posted by Anna Warren on Monday, May 7, 2018 in Current Students, Final Projects and Theses, Current students, Final Projects.
Of the 2018 CDA graduates, 5 completed a project for their final assessments. These projects, designed and conducted within an organizational or community context, integrate core philosophy, coursework, and field experience of the Community Development & Action program. Accompanied by a final document and presentation, the final projects account for a minimum of 100 hours of the students' practicum. Several of this year's final projects are described below.
Chelsea Edwards
Organization: Spero Psychological Services, Inc. (Torrance, CA)
During an internship at Spero Psychological Services, a counseling center that serves those in the Greater Los Angeles and Orange County areas who have committed sexual offenses, Chelsea carried out a project that examined the progression of treatment for individuals post-incarceration.  Chelsea examined both the overall treatment as well as the treatment curriculum in order to determine the time in treatment for this particular population and gain a better understanding of the way in which they are supported post-incarceration. By incorporating frameworks from the Community Development & Action program, Chelsea was able to use her project to aid in addressing the future policies surrounding this population and further research that needs to be performed.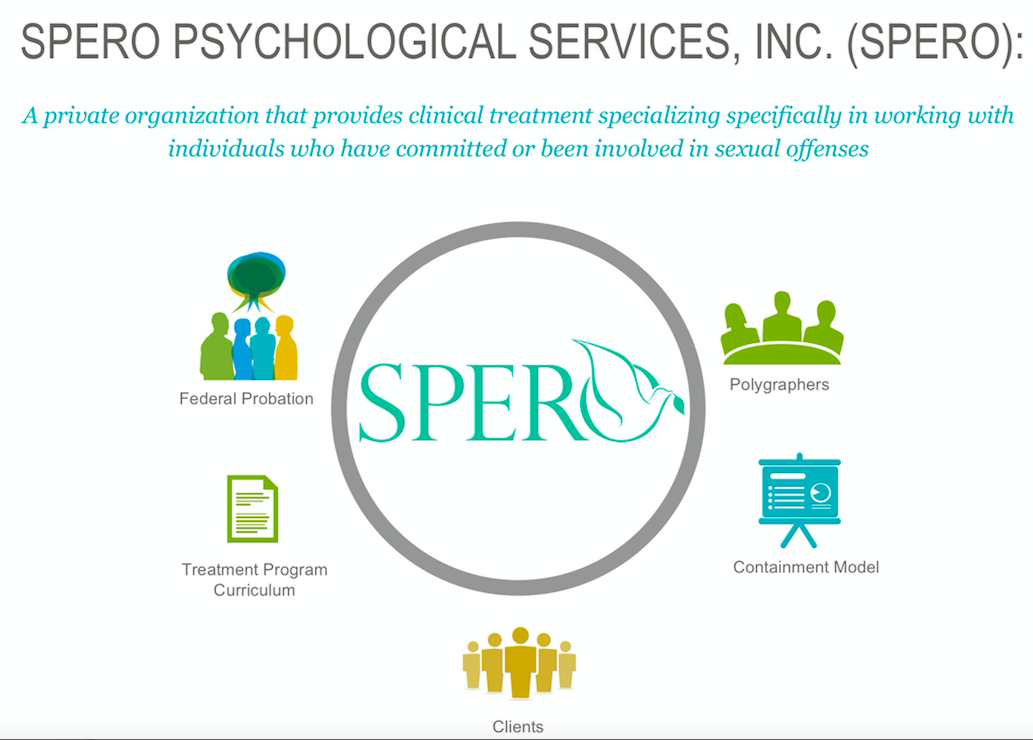 Hannah Nell
Organization: Launch Pad
The goal of Hannah's project was to study and improve volunteer management practices at Nashville Launch Pad, an emergency, LGBTQ-affirming shelter for youth. She collected data through a volunteer survey, board and staff interviews, guest focus groups, a volunteer focus group, and personal observation. While balancing Launch Pad's unique structure and traditional volunteer management practices, Hannah created a final report with fifteen recommendations for improvement including action steps, possible partners, and a timeline. She connected this project to several academic theories gained through the CDA program, including organizational theory, Dewey's theory of democracy, critical consciousness theory, and the just practice framework.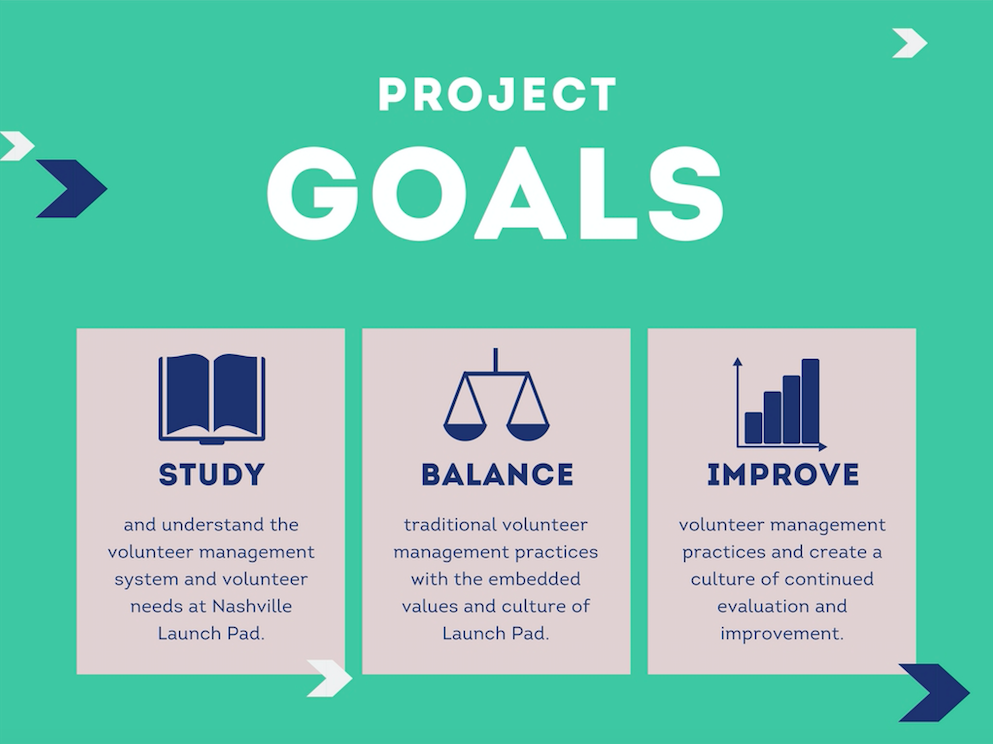 Anna Warren
Organization: Samaritan's Purse, Democratic Republic of Congo
During her practicum experience for the CDA program, Anna worked in the Democratic Republic of Congo (DRC) with the gender protection program of Samaritan's Purse, an international evangelical relief organization. To address the country's considerable problem with post-conflict sexual and gender-based violence, the program works with community partners across eastern DRC to teach principles of gender equality and to promote a culture of respect for women. Anna's project was to create a training manual to be used across the different country offices to teach these principles to community partners, provide guidance for conducting effective gender sensitization sessions, and offer a framework for evaluating the success of the program.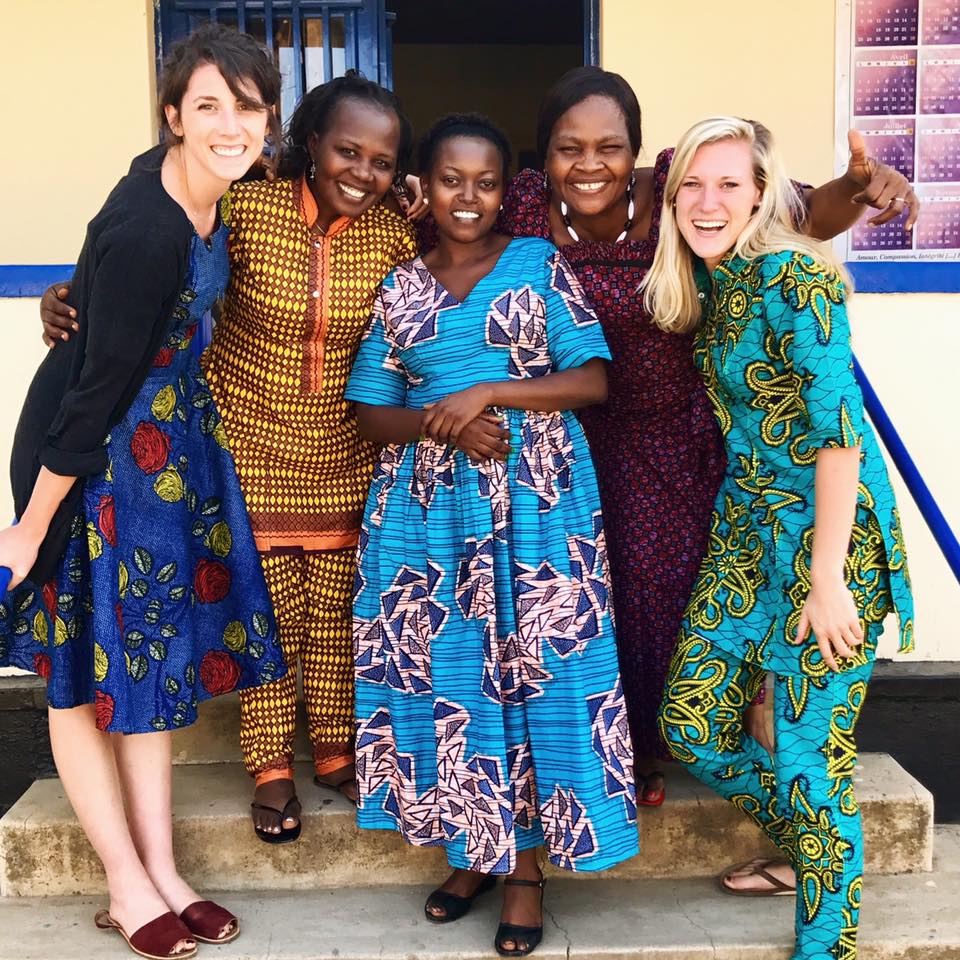 Janelle Womer
Organization: Cumberland River Compact
Janelle completed her final project while working with the Sumner Resilience Project, a collaboration among the Cumberland River Compact, Sumner County, TN officials, and other stakeholders to address the increased flooding in Sumner County. Her project aimed to provide cost effective approaches to safeguard the people, forests, and streams of The Ridge in Sumner County in the face of flooding and rapid development. She particularly focused on the selection and development of a social vulnerability profile to understand where socially vulnerable populations are located in Sumner County. She then developed a framework to aid county officials in developing equitable emergency preparedness plans to ensure vulnerable populations are not put at a higher risk to loss of life and property due to flood events because of their social status.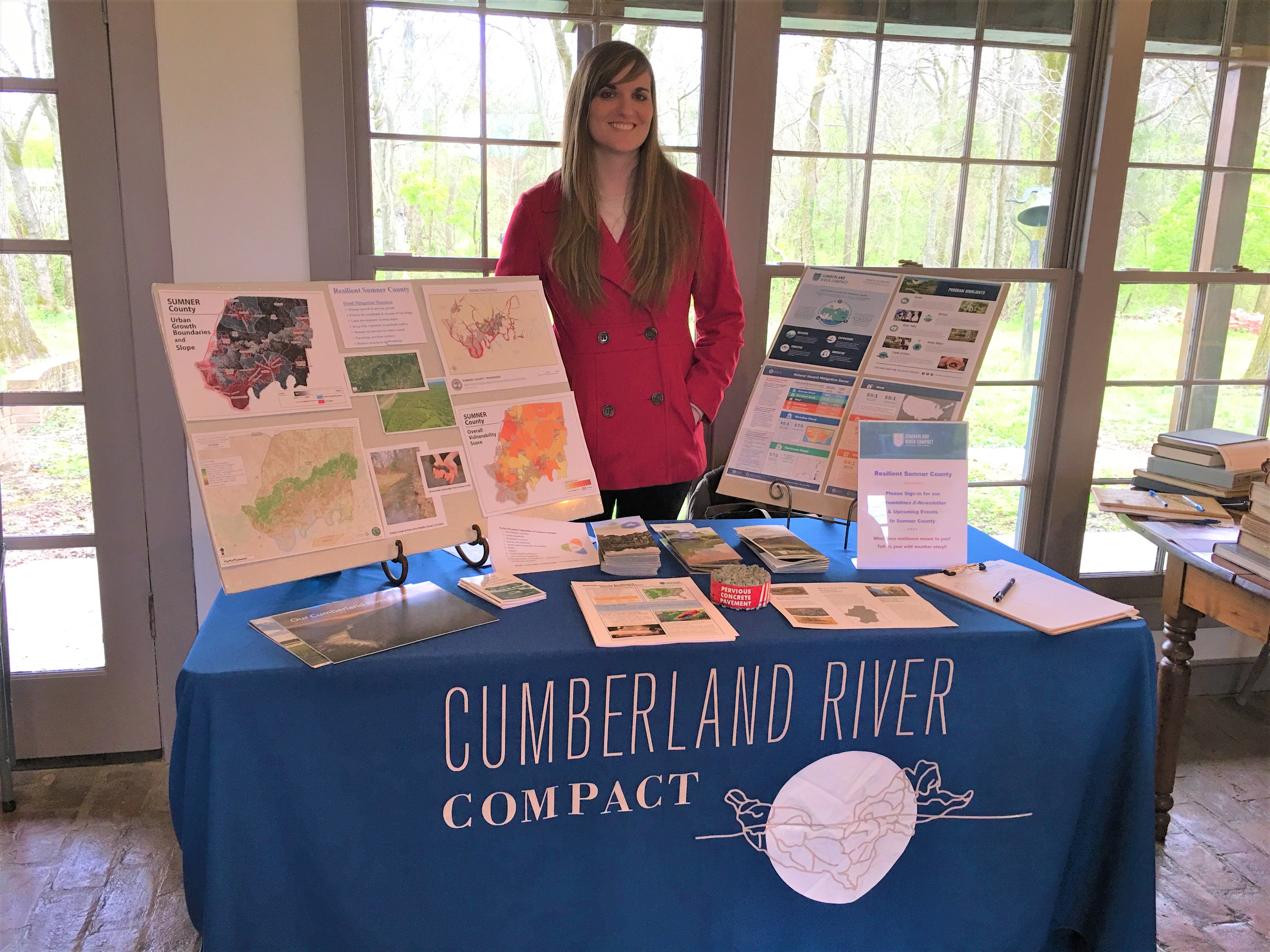 Tags: Current students, Final Projects
---