Alumni/ae Tuesday – #GivingTuesday
Our monthly Alumni/ae Tuesday Guest Post has expanded! We're proud to present #VDSGiving. We have invited VDS and GDR alumni/ae to write about what their Divinity School education meant to them, and to also write about the impact of the scholarship assistance they received. Our goal is to demonstrate how scholarship support has a lasting impact on our students, and to highlight the importance of giving.
Be sure to also check out the Divinity School Instagram feed every Tuesday for our Alumni/ae Instagram Takeover Day. Each week, we will showcase a different alumnus/a as they document their day in photos. Follow @VUDivinity on Instagram today!
If would like to contribute a post to the Alumni/ae Tuesday Guest Post series, #VDSGiving post or participate in our Alumni/ae Instagram Takeover Day, please email Addie Sullivan (addie.sullivan@vanderbilt.edu)  in the Vanderbilt Divinity School Alumni/ae office.
by Lora Andrews, MDiv'14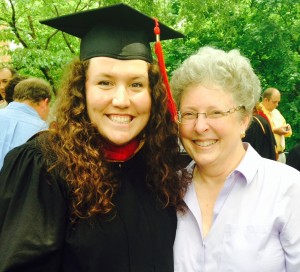 A mentor of mine saw an ad in a magazine for the Turner Leadership Scholars program at Vanderbilt Divinity School, and he said, "Lora, I don't know much about this school, but this sounds like an amazing opportunity at a quality academic institution." With his encouragement, I applied for the scholarship. I got on a plane for the first time in my life to visit the school, and in that one visit I felt challenged, inspired, and was confident that I would receive an academically and spiritually rigorous education that would prepare me to do the work of ministry.
I discerned a call to ordained ministry in the United Methodist Church my senior year of college while studying English Education. I grew up United Methodist in a conservative, Mennonite town in Kansas and had never studied theology academically, so I felt clueless when it came to discerning which school I would choose for my theological education.
One of the scariest parts of pursuing the master of divinity degree was trying to figure out how to pay for it.  My heart felt heavy as I balanced the weight of the dollar signs of divinity schools with this weight-lifting affirmation I received from God and those around me as I began this journey toward becoming a pastor.
When I learned that I received one of the Turner scholarships, I was absolutely overwhelmed. A full scholarship and stipend in addition to the United Methodist leadership component of the program were beyond my wildest dreams for my time in divinity school.  Being able to complete my education without the burden of debt weighing on my shoulders absolutely changed my experience at Vanderbilt. I was able to immerse myself in the community, spend more time studying, and embrace my work with my Turner church placement in a deeper way knowing that my finances were not dictating my time and energy.
My time at Vanderbilt opened my eyes to a whole world beyond rural Kansas. I learned to think critically about my faith and to open my mind to how others make sense of the world. My professors inspired me as they shared their knowledge and nurtured me as they listened to my questions and hopes for the world. When I encounter injustice in my community, I hear Professor Melissa Snarr's encouragement from Religion and Social Movements class that even in rural Kansas there can be a faithful witness of pastoral and prophetic activism.  When I sit with the college students I mentor, I channel my inner Professor Viki Matson as I help them to imagine the thinking, being, and doing of ministry that she taught me to do in field education.  As I navigate the United Methodist Book of Discipline, I remember Bishop Joe Pennel's caring wisdom as he revealed the best of the church that I love so much.  The collective generosity of the faculty and staff at VDS was an added bonus to a financial scholarship.
My time at Vanderbilt Divinity School taught me more about generosity and stewardship than any other experience I've had. Cal Turner's giving as a witness of his faith in funding my education has taught me what it means to be generous. I don't know if Mr. Turner will ever realize the extent of his generosity.  His support allowed me to develop a cohort of friends, be in continuous relationship with my outstanding Turner mentor, the Reverend Judi Hoffman, and it has provided me with a network of professors and staff at Vanderbilt who have become an extension of my own family and faith community.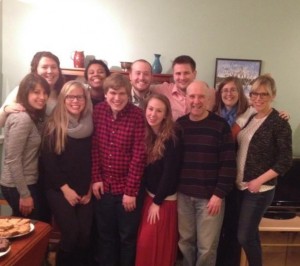 What I never expected when I began at Vanderbilt Divinity School was how much the support I received there would then inspire me to be generous in return. I can give to my church, non-profits, college students I mentor, and back to VDS with a spirit of gratitude for the example my scholarship offered me.