Alumni/ae Tuesday – Kenneth Young, MDiv'90
Our monthly Alumni/ae Tuesday Guest Post series on the VDS Voices blog highlights posts written by VDS and GDR alumni/ae. Hear firsthand about their important work in the community, collaborations with other alumni/ae and faculty, and much more.
Be sure to also check out the Divinity School Instagram feed every Tuesday for our Alumni/ae Instagram Takeover Day. Each week, we will showcase a different alumnus/a as they document their day in photos. Follow @VUDivinity on Instagram today!
If would like to contribute a post to the Alumni/ae Tuesday Guest Post series, or participate in our Alumni/ae Instagram Takeover Day, please email Addie Sullivan (addie.sullivan@vanderbilt.edu)  in the Vanderbilt Divinity School Alumni/ae office.
_______________________________________________________________________________________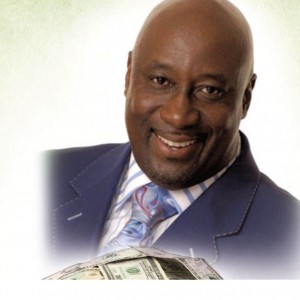 My greatest joy is to see how words motivate people through the basic principles I teach as a motivational speaker and as a pastor—to empower hearers through the practical application of Scripture with my books on spirituality, leadership and financial literacy. Professor David G. Buttrick paid me the highest compliment. He said, "I am reading your book and I am halfway through it. It is terrific." The new book is titled Financial Literacy is EXPOSING The New Economic Racism. XulonPress 2015.  -Pastor Kenneth M. Young, D.Min. Dothan, AL & Winter Park, FL Daleville Christian Fellowship Church-KennethMYoungPublicationLLC[DPA1]
The January colloquy week for preaching peer groups was an awesome experience for those who were given the opportunity to be on the sacred grounds of Vanderbilt University Divinity School for the David G. Buttrick Homiletic Peer Coaching Preaching Program. The groups were conducted under the leadership of Professors Dale P. Andrews and John S. McClure. The Divinity School takes on a premier role again, this time by untangling the conundrum of the preaching experience and how language shifts the mindsets of culture. The vital dimensions of the program operate through a parallel learning process, which in this writer's opinion ultimately shapes our lives.
The workgroup topics ranged from racism, sexism, group covenants, economics, preacher formation, sermon models, and an evaluation. The sessions culminated with a critique of preaching from African American traditions.
Each day made a tremendous impact upon the peers, evaluation teams, and professors. It is a model that certainly represents a paradigm shift on how to look at preaching with a diverse critical eye and with the highest respect of the various cultural experiences represented. Pastors work on sermon substance, methods, and sermon delivery with a laser focus inspiring and equipping their parishioners in their preaching, teaching messages, or sermons.
Peers came from around the country: Alabama, California, Colorado, Florida, Illinois, Ohio, Tennessee, Pennsylvania, and Utah.
by Pastor Kenneth M. Young, MDiv'90