Alumni/ae Tuesday: Kitty Taylor, MTS'10
Our monthly Alumni/ae Tuesday Guest Post series on the VDS Voices blog highlights posts written by VDS and GDR alumni/ae. Hear firsthand about their important work in the community, collaborations with other alumni/ae and faculty, and much more.
Be sure to also check out the Divinity School Instagram feed every Tuesday for our Alumni/ae Instagram Takeover Day. Each week, we will showcase a different alumnus/a as they document their day in photos. Follow @VUDivinity on Instagram today!
If would like to contribute a post to the Alumni/ae Tuesday Guest Post series, or participate in our Alumni/ae Instagram Takeover Day, please email Addie Sullivan (addie.sullivan@vanderbilt.edu)
in the Vanderbilt Divinity School Alumni/ae office.
_______________________________________________________________________________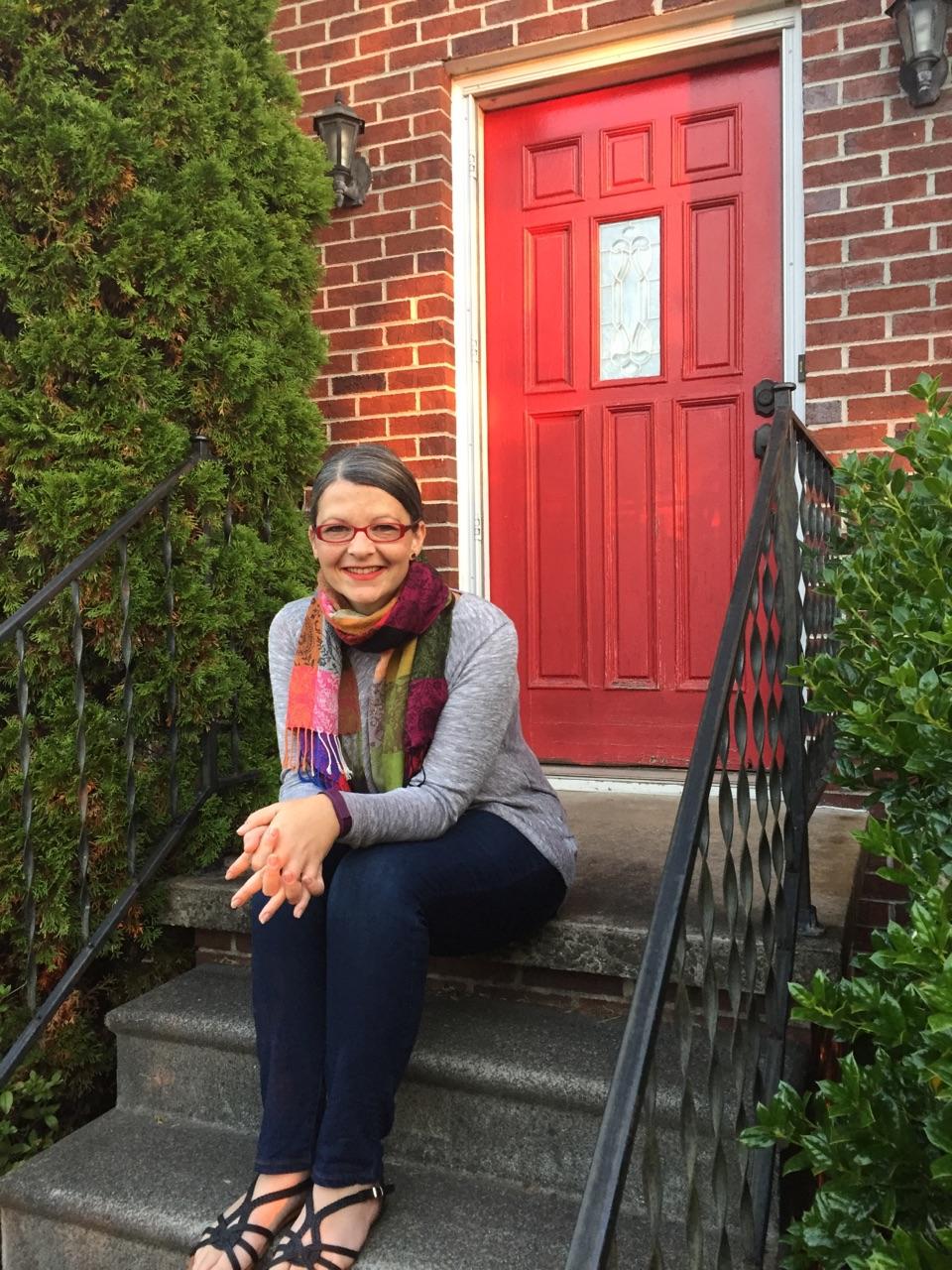 I never thought I would preach.
And I really never thought I would like it.
I blame Clinical Pastoral Education, both the six-month externship I experienced as a Vanderbilt Divinity School student and the yearlong residency I risked a year after graduation. I also blame my CPE supervisor and the best mentor I'll ever know, the Reverend David Nowlin.
In retrospect, I've always been a talker with a purpose. I recently ran across a school newspaper from my eighth- grade year with a section titled "You would know something is wrong if…" and this rather astute classmate's contribution to the list:
"Kitty didn't have an opinion on an important issue."
My earliest ambition for when I grew up was to be a teacher, then a lawyer, then a lifetime student, then a librarian, then a risk taker, and always a writer. Vanderbilt Divinity School invited me to imagine all these roles at the same time and to live them out in that word "vocation" that I'm still trying to figure out or, to use a good VDS term, "discern."
Divinity School also taught me that still trying to figure it out is okay. It's actually good.
Right now, discerning finds me in the role of professional talker, a.k.a. Prevention Education and Outreach Coordinator for the North Georgia Mountain Crisis Network, a domestic violence and sexual assault agency. By day I meet with civic groups, church groups, school groups, and service organizations to make sure people know that there are resources and to help people understand that not talking about domestic violence and sexual assault doesn't make it disappear; it does, however, make survivors disappear. I try to build a small nonprofit's social media presence one Facebook post at a time, hoping that a shared article or statistic or message of encouragement will reach one person who needs it and reminding myself that "likes" are not the same as effect. I send so many emails. I teach myself how to update a website using a free (read "limited") host. I read and listen to stories of survivors who have waited years for justice and others who have waited decades to be believed. I try to blend theological education with statistics, and I struggle to blend grace with adverse opinions, cultural norms, and religious oppression.
It's incredibly hard and incredibly worth it.
I came to this work by what some would deem a calling or a path. Maybe. It does make sense. After all, I know how it feels to be silenced in love with another person and I know how it feels to turn up the volume when you fall in love with yourself.
I remember falling in love with Eve, too, who was the first one to spark my interest in the rest of the story. Her story. Herstory. The one that was never written down. That was before VDS, though our love grew tremendously during those two years and it grows still. I also remember diving into the stories of Biblical women who had something to say but never had the opportunity to say it, or never had it believed. If given the chance, would Hagar disclose she was raped? If invited to tell their side of their story, would the wives Paul instructed to submit to their husbands open up about their fear of leaving because their husbands would take the children, the house, the money, and possibly their lives? And who are the Hagars and Ephesian wives sitting quietly in the pews today?
Here's the thing about Divinity School: graduation doesn't mean you're done. It means it's about to get really real. So are you.
Here's the other thing about Divinity School: whatever it is that pulls you is going to find a way make it happen.
This year, it happened in a big way. As of March 29th, 2016, I can officially call myself a published, professional talker. In the biggest risk I've taken thus far as a writer, an essay I submitted was selected for publication in Eat Pray Love Made Me Do It: Life Journeys Inspired by the Bestselling Memoir. Condensing much of my Divinity School story into less than 1500 words and seeing it in print is never what I thought would happen, but I also never thought I would preach. It took a lot of years to recognize that telling my truth is preaching.
And I really like it.
Thanks, VDS. Thanks, CPE. And thanks, David.
Kitty Taylor
Prevention Education & Outreach Coordinator
North Georgia Mountain Crisis Network, Inc.
P.S. In wrapping up my first Domestic Violence Awareness Month as a professional talker and advocate, I recently shared some thoughts on domestic violence in the bible. It's really real. So are its victims.