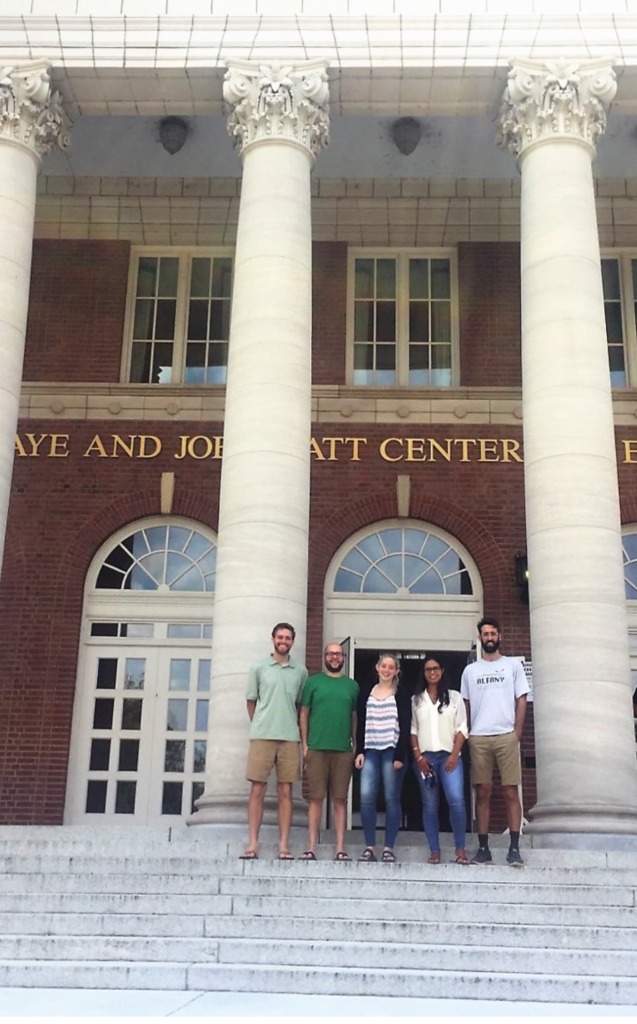 Noyce scholars in their Professional Year are working toward licensure requirements while working as residents in the Metropolitan Nashville School District.
.
Marissa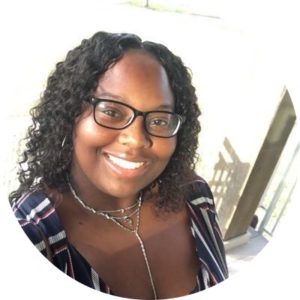 Marissa is a masters student in her professional year at Vanderbilt University in the Secondary Education Mathematics program. She is from Los Angeles, California. She left her hometown to complete undergraduate studies in mathematics at Fisk University. Upon graduation she was able to return home to Los Angeles to explore interests and take a break. During this break she encountered students who she was able to help gain confidence in their math abilities. These students inspired her to pursue a career in education. Marissa will be a math resident at a middle school in the Metropolitan Nashville School District this year.
Melveshia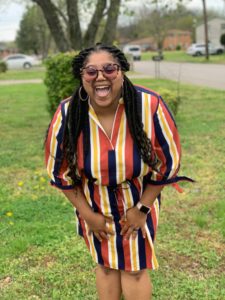 Melveshia is currently a second year Master's of secondary education science student at Vanderbilt University. Melveshia received her bachelors in biology from Fisk University. Upon graduating, Melveshia entered into the work field by way of hospitality with some tutoring jobs here and there. After taking a five year break from school, she realized her calling was to teaching. Melveshia is currently the resident science teacher at a middle school in Metro Nashville Public Schools. She looks forward to the life lessons that she will learn and teach her students.
Raven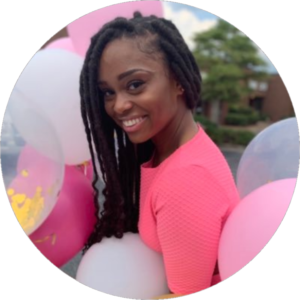 Raven is masters student in her professional year at Vanderbilt University in the Secondary Education Mathematics program. She completed her undergraduate studies in Math at Spelman College in her hometown of Atlanta, Georgia. For two years in the beautiful country of Mozambique, she taught English to 8th grade students. This experience propelled her interest in teaching. Her hobbies include reading, writing, learning new languages and planning for future travels. Raven will be a math resident at a middle school in the Metropolitan Nashville School District this year.
Andrew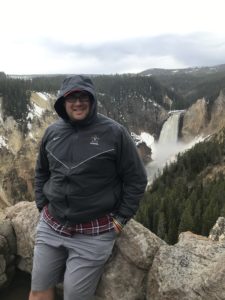 Andrew grew up nearby in Columbia, TN. He attended Freed-Hardeman University (FHU), a small private school in west Tennessee on Basketball and Track and Field scholarships. While at FHU, he earned a B.A. in Biology. During the summers, he was involved with a summer camp for children living in the Bronx and Bridgeport, CT. This experience working with children, helped steer Andrew towards teaching, where he could work with children all the time.
Andrew has a passion for the outdoors and spending time in nature. He especially loves spending time traveling to national parks with his family. These trips have helped spark his curiosity and have provided real world examples for his teaching.
Kelley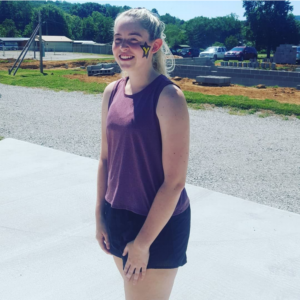 Kelley graduated from Sewanee University of the South with a Bachelor's in mathematics and a minor in chemistry. She has always wanted to work in an industry where she could directly help people, and after having lots of experience from coaching basketball and tutoring students, she realized teaching was a profession where she could utilize her skills. She loved the idea of the Noyce program because she wants to give all students the right tools to become successful, and this program allows her to get a Master's degree while also gaining valuable experience in the classroom. Peabody was a top choice because she wanted to stay close to her home of Winchester, TN. She hopes to eventually become a middle school math teacher and basketball coach. Her out of school hobbies include reality tv, dogs, and scrolling Reddit.
Taysia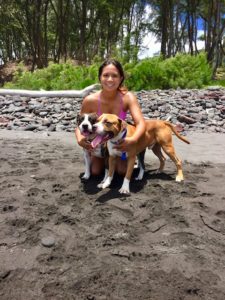 Taysia was a Cellular and Molecular Biology major at the University of Hawaii in Hilo. Her love for science was sparked at a young age while growing up in a small town in Hawaii and spending 90% of her life outside while up the mountains, down at the beach, or in her back-yard. Following graduation, Taysia spent time at her hometown, rural middle school as the AVID tutor and part-time teacher focusing on the math classrooms. She was very hesitant to start as she never imagined being a teacher but immediately fell in love with the school and the relationships she was able to build. Following this, Taysia took a career path towards the hospitality direction and though enjoyed being able to meet new people and being a team leader, she realized there was something missing and decided to return to education. Taysia decided Peabody College at Vanderbilt University and the NOYCE program for their dedication to underserved communities and is excited to be a part of their movement for developing education. She understands how important it is for teachers to make an impact with science and a person's place in the environment and also realizes how difficult it is for teachers to do so without the proper resources. Following graduation, Taysia wishes to return to Hawaii and teach high school biology to help serve her community that have always supported her as family.
Sparky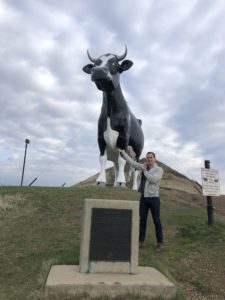 Sparky is a masters student in his professional year at Vanderbilt University in the secondary education mathematics program. He completed his B.S. in mathematics at Baylor University, then went on to teach English in Japan for two years with the JET Programme. It is here he found his passion for teaching and decided to come to Vanderbilt. When he is not teaching, he is most likely playing tennis, working out, studying Japanese, or trying unsuccessfully to solve the New York Times crossword puzzle. This year Sparky is a resident math teacher at a middle school in Metro Nashville Public Schools.
Matthew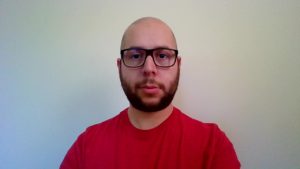 Matthew Laurence is incredibly happy to be participating in the job-embedded path to licensure and certification at Vanderbilt's Peabody College. He obtained his B.S. and M.S. in Electrical Engineering from UT-Knoxville and went to work on flight electronics systems for NASA-JPL in Pasadena, California. After moving back to Tennessee to be closer to family, he worked as an Engineering Manager for a local technology company. A lifelong pull to be involved in education made him decide to take his knowledge and passion of all things science into the classroom. He is excited to bolster his engineering background with practical pedagogical experience to serve his community by teaching high school physics within the MNPS district. Matthew plans to leverage his STEM background to help develop robotics and engineering clubs to get young minds excited about the practical applications of science.
Steven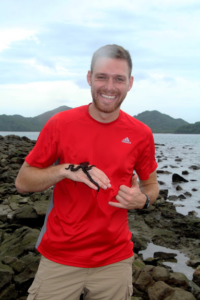 Steve is a first year masters student at Vanderbilt University in the Secondary Education Science program. Growing up in rural Manchester, Maryland, he found his passion for the environment begin at the Chesapeake Bay. He then completed his undergraduate work in Environmental Science and Spanish at the University of South Carolina. Steve decided to become a teacher in third grade and has been getting ready "just about every day since!" His focus is creating opportunities to do science outside of the traditional classroom laboratory, including maybe getting a little muddy or dirty in the name of discovery. His hobbies include outside activities, maps, and ice cream. Steve will be in Metropolitan Nashville Public Schools while completing his Masters program.
Nico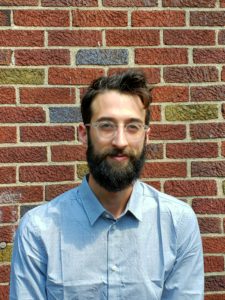 Nico is currently on the one-year masters track for Secondary Education at Vanderbilt University's Peabody College. Growing up in Portland Oregon, Nico found his love for the natural world at a young age on backpacking and camping trips that he frequently took around the region with friends and family. Nico attended The University of Oregon for his undergraduate education where he majored in Environmental Studies. Also at the University of Oregon, Nico participated in a formative service learning program in which he developed and implemented place-based environmental education curriculum for 3rd grade students at a local elementary school. After Graduation Nico spent time in an eclectic assortment of jobs including theater projectionist, dish washer, urban farmer, carpenter, project manager, and most recently, coordinator for a Portland-area after-school program. Nico is thrilled at the prospect of soon being able to lead high school students towards feeling confident that they belong in a science classroom.