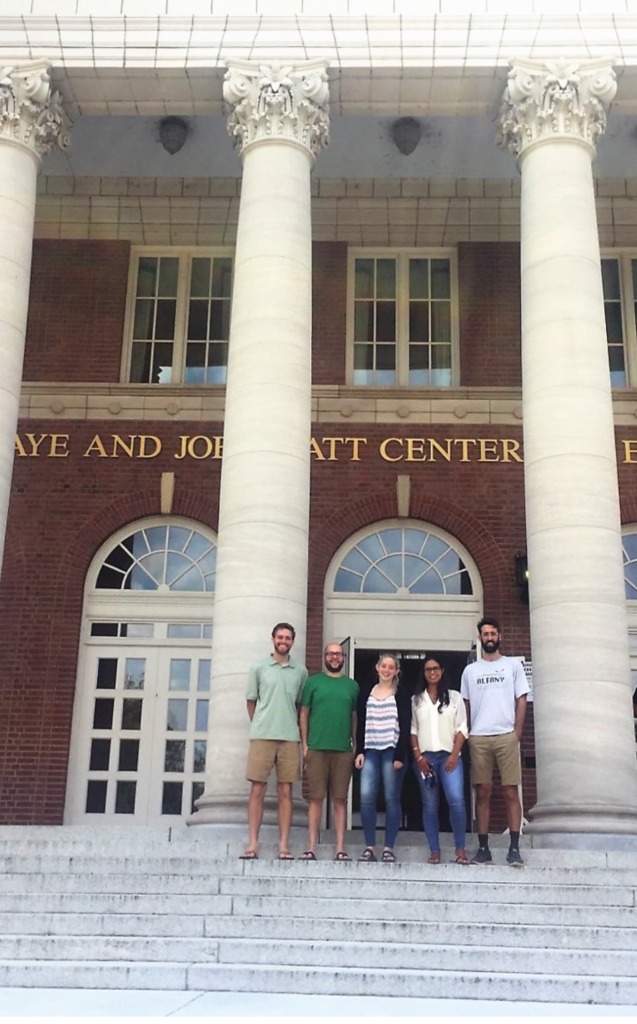 Noyce scholars on the steps of the Wyatt Center in Summer 2019
Nicole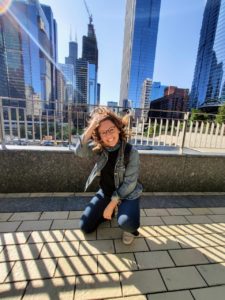 Nicole is a New Orleans native who followed the Mississippi River to graduate with a B.A. in Mathematics from Roosevelt University in Chicago, IL. She enjoys biking, powerlifting, creative thinking, actuary science, gardening, hiking, and motherhood. Nicole believes that mathematics literacy should not be a burden to navigating life. Nicole worked as a Corporate Educator for many years with Whole Foods Market. Her passion for financial mathematics and helping teams take control of their profitability uncovered that many team members were not comfortable discussing the basics of margins and pars. She started a whole series of buyer's classes for team members in the Chicagoland region that led to many attendees advancing into leadership roles. Since moving to Nashville in 2016, Nicole has worked part-time as a substitute teacher for a Pre-K classroom and taught beginning drums with Southern Girls Rock Camp for teens. She prefers working with her middle and high school students and looks forward to making mathematics education inviting and applicable for all of her future students.
Megan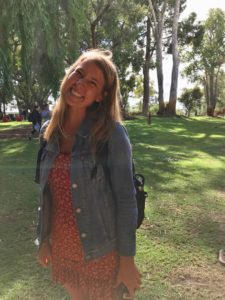 Megan is in the Secondary Education Mathematics program. She just completed her undergraduate studies at Vanderbilt University in Mathematics and Educational Studies, and upon completing her licensure she will also have a licensure in teaching English Language Learners. She is from Westfield, NJ, where she grew up with two sisters who are her very best friends! She played soccer and did gymnastics all of her life, and she played on the Vanderbilt Club Soccer team throughout undergrad. She has always loved math and is a huge people-person, which led her to pursue teaching! She speaks Spanish and spent all of her spring breaks during college volunteering at a school in the Dominican Republic. Megan loves spending time outdoors by running, hiking, and backpacking!! Her goal is to be a middle school mathematics teacher in a school with a large ELL population!
John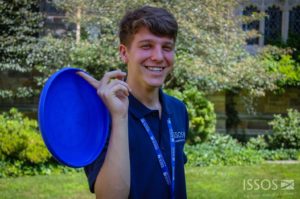 John graduated from (The) Ohio State University with a B.S. in Biochemistry and a minor in Religious Studies, and he is originally from Baton Rouge, Louisiana. His passion for science education grew as he spent most of his undergraduate career as a Teaching Assistant for general chemistry and as a tutor. While at Ohio State he also had the opportunity to work with students as an intern at a science museum in Columbus and at an international summer school. He is excited to start at Vanderbilt and the NOYCE program to earn a degree and certification, get classroom experience, and work to combat inequity in science education. He looks forward to being able to integrate his experience with biochemistry and health sciences into the classroom. Outside of the classroom John likes to run, play the piano, and is a former internationally competitive jump roper.
Kelley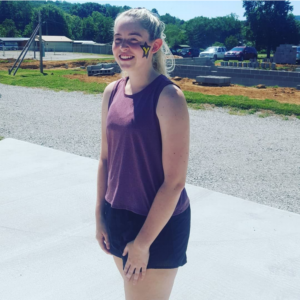 Kelley graduated from Sewanee University of the South with a Bachelor's in mathematics and a minor in chemistry. She has always wanted to work in an industry where she could directly help people, and after having lots of experience from coaching basketball and tutoring students, she realized teaching was a profession where she could utilize her skills. She loved the idea of the Noyce program because she wants to give all students the right tools to become successful, and this program allows her to get a Master's degree while also gaining valuable experience in the classroom. Peabody was a top choice because she wanted to stay close to her home of Winchester, TN. Her out of school hobbies include reality tv, dogs, and scrolling Reddit.
Taysia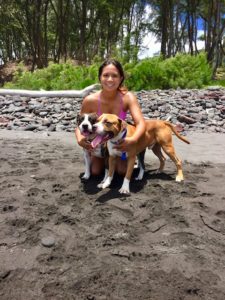 Taysia was a Cellular and Molecular Biology major at the University of Hawaii in Hilo. Her love for science was sparked at a young age while growing up in a small town in Hawaii and spending 90% of her life outside while up the mountains, down at the beach, or in her back-yard. Following graduation, Taysia spent time at her hometown, rural middle school as the AVID tutor and part-time teacher focusing on the math classrooms. She was very hesitant to start as she never imagined being a teacher but immediately fell in love with the school and the relationships she was able to build. Following this, Taysia took a career path towards the hospitality direction and though enjoyed being able to meet new people and being a team leader, she realized there was something missing and decided to return to education. Taysia decided Peabody College at Vanderbilt University and the NOYCE program for their dedication to underserved communities and is excited to be a part of their movement for developing education. She understands how important it is for teachers to make an impact with science and a person's place in the environment and also realizes how difficult it is for teachers to do so without the proper resources.
Steven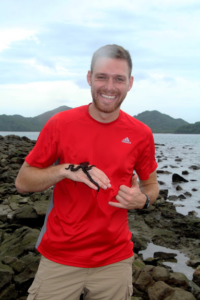 Steven grew up in rural Manchester, Maryland, where he found his passion for the environment begin at the Chesapeake Bay. He then completed his undergraduate work in Environmental Science and Spanish at the University of South Carolina. Steve decided to become a teacher in third grade and has been getting ready "just about every day since!" His focus is creating opportunities to do science outside of the traditional classroom laboratory, including maybe getting a little muddy or dirty in the name of discovery. His hobbies include outside activities, maps, and ice cream.