Induction Year Noyce Scholars
Vanderbilt Noyce scholars in their Induction Years have successfully completed the requirements for licensure and are now in their first, second, or third year teaching math or science in high-priority secondary schools.
Mailene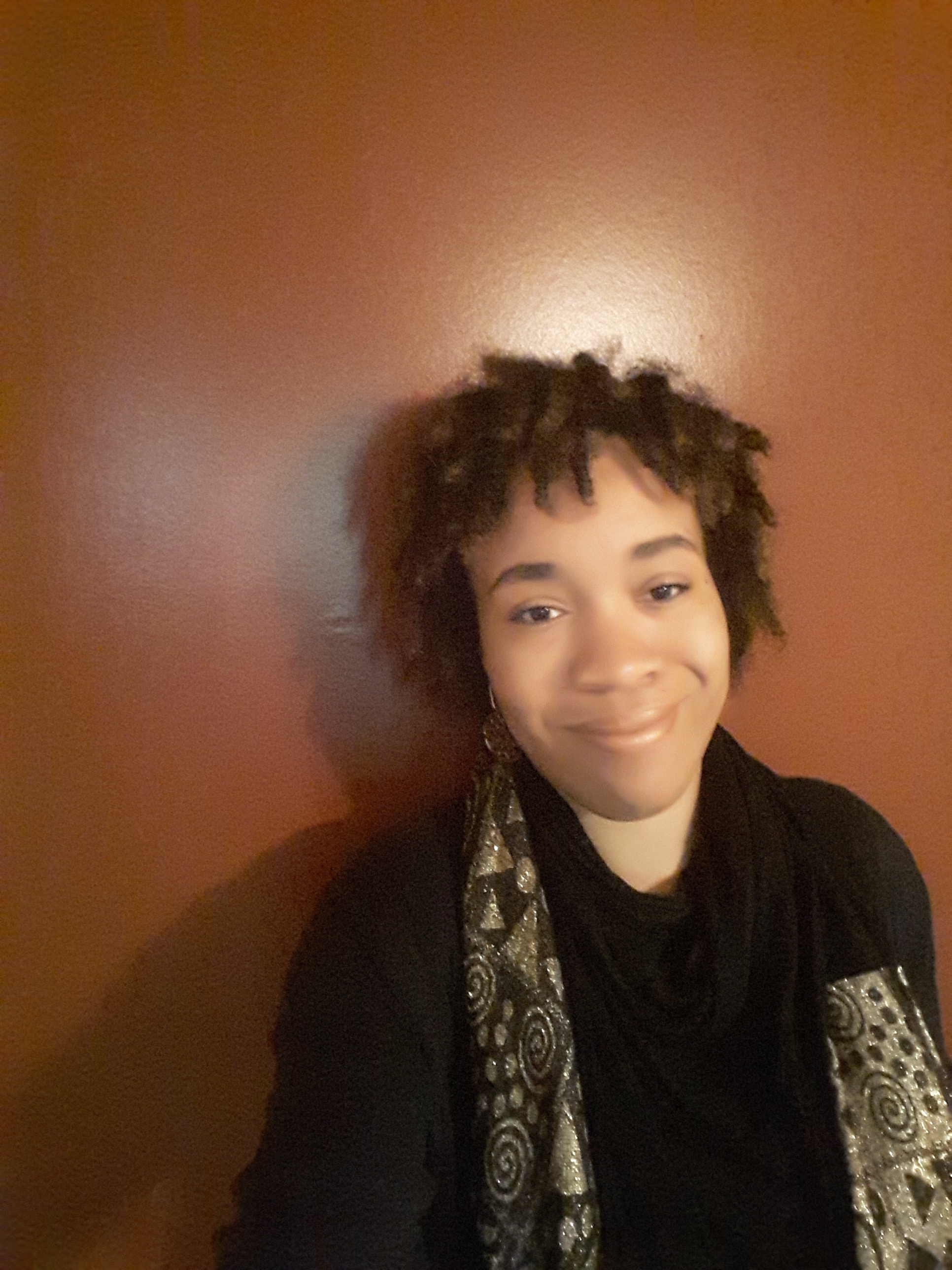 Mailene is currently finishing her PhD in Biological Science – her research interest is in Bacillus thuringiensis. She was not always interested in teaching. "It was given to me. I always asked why me? Why not me? I have a wide list of hobbies and interests in Arts, thus to me Science is an Art. The way I explain natural phenomenon. Whereas, music is the expression  of one's inner nature to the physical realm." Mailene  came from a school system where they were encouraged to explore various subjects and her teachers always integrated sciences in all education subjects. The fact that Education in the United States is still very rigid and does not foster learning does not help our people grow. STEM is Art, Humanities, Music, and Social Studies. Mailene's goal is to influence and integrate all aspects or have her students see no matter their major or subject they wish to pursue it is STEM.
When asked why she pursued Vanderbilt, she responds, "Why not?" (and smiles). She was introduced to Noyce via the Scientist in the Classroom program [from her colleagues at Tennessee State and her lab teaching coordinators]. She inherently has been developing teaching skills over the course of her Graduate Studies. With the experience, she has been developing her abilities. She has a broad range in Life Sciences content, now all she needs is the pedagogical experiences to enhance classroom learning for all students at any levels. She suggests that Noyce scholars should be open, embrace all subjects, integrate their specialty and relate to others, that you will be uncomfortable but that means growth! Get used to it!, and… Don't forget to laugh.
Mailene is currently a resident scientist in a high school in the Metropolitan Nashville Public School District.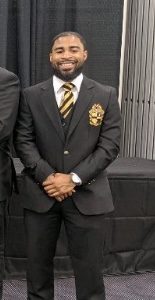 Avery graduated with a biology major from Fisk University and is interested in teaching high school. Vanderbilt has always been in his family. His father's job working in the health resources office in early 1999 brought them to Nashville from Lake Charles, Louisiana. He came to really love the university and was approached by his mentor with the opportunity to attend this program and jumped on it. He demonstrates great interest in working with the students as a mentor through the Fisk University Thrust Math and Science Program. Aside from his academics, Avery is an avid reader, sports fan, and video game player. Avery is student teaching in a middle school STEAM classroom in the Metropolitan Nashville Public School District.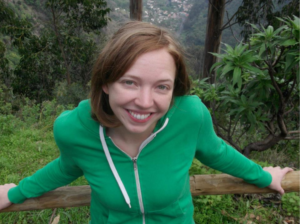 Cheryl discovered her love of biological science early in her academic life, snatching up every opportunity to take a class even over the summer. From a boating trip around the Chesapeake Bay to a two-week mini-internship at Yellowstone, she has been fascinated by how science can explain the beauty and complexity of the natural world. Cheryl came to Vanderbilt's Peabody College via a slightly circuitous route, having spent the last ten years working as a Production Manager for mid-size professional theatre companies in Washington DC. Both theatre and biology dominated her time at The College of William and Mary where she received a Bachelor's of Science in Biology with a second major in Theatre. Now with a decade of life experience and one career under her belt, she is eager to pursue her next chapter as a teacher. She completed her Master's of Education with a concentration in Secondary Biology and will be teaching high school Biology in Metropolitan Nashville School District. As a Noyce teacher, Cheryl is excited to continue to work in an urban community while returning to her love of science. She hopes her passion for the subject will inspire students to see science all around them whether they become future scientists or theatre majors! When Cheryl is not at school, she can be found playing word games, sampling Nashville's food scene, cooking up a storm, and "Netflix and chilling" with her beloved cat Darwin. 
Allison

Allison graduated from Smith College with a bachelor's in chemistry. Her desire to teach originated from many opportunities that she had working as a tutor and teaching assistant in college. She initially became interested in Vanderbilt University's Peabody College because of its esteemed reputation and the fact that it was close to home. She is interested in working as a high school chemistry teacher and the Noyce program provided her with the opportunity to complete a master's in secondary education, while also offering direct experiences to work in the Metro Nashville School District before graduating. Her motivation to teach chemistry is based on her desire to help others sustain a commitment to life long learning and to inspire her students to be curious and comfortable making mistakes. In addition to teaching, Allison likes to spend her time baking chocolate chip cookies, going for runs with her dog, and coaching volleyball. Allison is currently teaching high school chemistry in the Metropolitan Nashville School District.
Kordell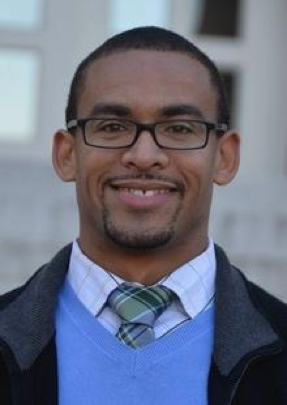 Kordell graduated from Xavier University of Louisiana with a Bachelor's of Science in Biology. While pursuing this degree, he realized his passion for teaching and mentoring students from urban communities. Over several years, Kordell has worked with various community outreach and science enrichment programs to not only expose K-12 students to authentic scientific explorations and practices, but to engage students in ways that will nurture their curiosity, maintain their enthusiasm for learning, and support their growth and development. Through the Noyce program, Kordell enhanced his teaching strategies by working with mentor teachers, academic advisors, peers, and secondary students in ways that complemented his skills and experiences and challenged him to constantly reflect upon best-practices for teaching science in urban communities. For enjoyment, Kordell loves playing basketball, exercising, and exploring the outdoors and restaurants with his wife and two children. Kordell is currently teaching middle school science in the Metropolitan Nashville School District.
Erica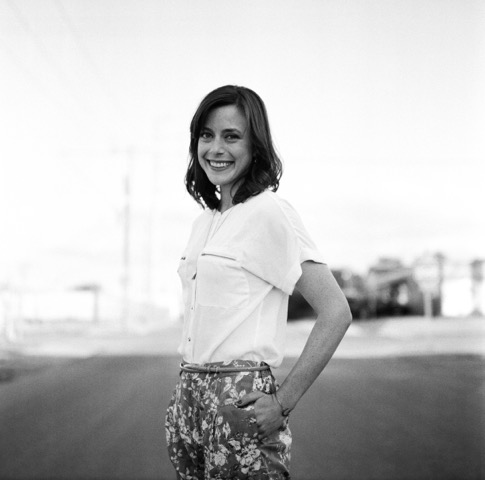 Erica just earned a PhD candidate from the Department of Molecular Physiology and Biophysics and an MEd from Vanderbilt's Peabody College. After graduating from the University of Alabama in Huntsville with a Bachelor's of Science she spent time abroad volunteering as a teacher, never anticipating that her graduate studies would bring her back to the classroom. In the lab Erica's research focuses on a molecular mechanism governing body weight. Endeavoring to understand the scope of obesity Erica panned out from the microscopic perspective of her protein of interest's mechanism to the macroscopic sector of public health. It was through connections made studying obesity, health, education, and nutrition that Erica began to understand systematic racism and its impacts in these arenas. Proximity to the urban core and a fellowship with Vanderbilt's Scientist in the Classroom Partnership Program invigorated Erica to align her personal interests in science outreach and education and health equity with her professional career by becoming a Noyce Scholar in 2016. Erica is thrilled to have access to some of the best resources and training in the nation at Peabody and is excited to implement a cross-disciplinary approach in the classroom. She believes that reconciliation in society can be affected by guiding and equipping a new generation of  diverse STEM literate and STEM passionate urban youth, a necessity for sustainable scientific advances. When Erica isn't in the lab or the classroom you can find her driving the church bus, toting community kids to activities around Nashville, riding horses, escaping on a run at a local park, creating too many dirty dishes in the kitchen, or holding hands with her husband on a walk with the best dog in the world Piper. Erica is currently teaching high school biology in the Metropolitan Nashville School District.
Casey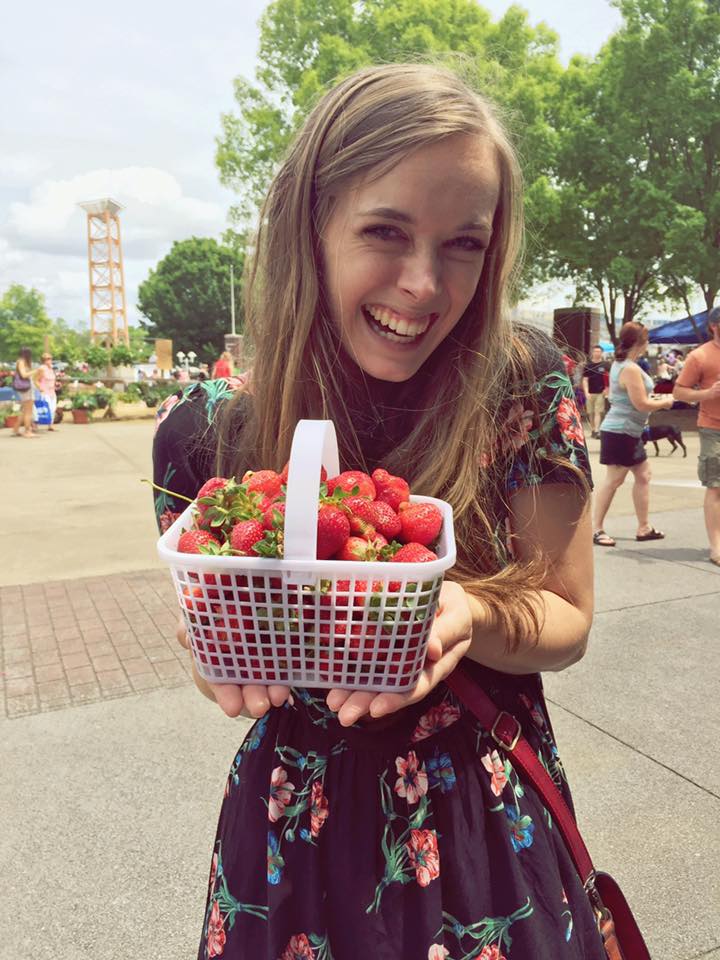 Casey received her B.S. in Mathematics at Lee University in Cleveland, Tennessee. She has always wanted to teach but came to realize she wanted to teach secondary mathematics through encouraging and inspirational teachers she had in high school. She is passionate about helping students more fully understand and comprehend mathematics and sees Vanderbilt as a wonderful place to learn how to put that passion into action. She decided to attend Vanderbilt because of their wonderful reputation but also because of their focus on equity and diversity in the classroom. Noyce was a wonderful opportunity for Casey because it will help train her to work in urban schools in a productive and relational manner. While not in school, Casey loves to read, enjoy outdoor activities and bake. Casey is now teaching high school math in the Metropolitan Nashville School District.
Sam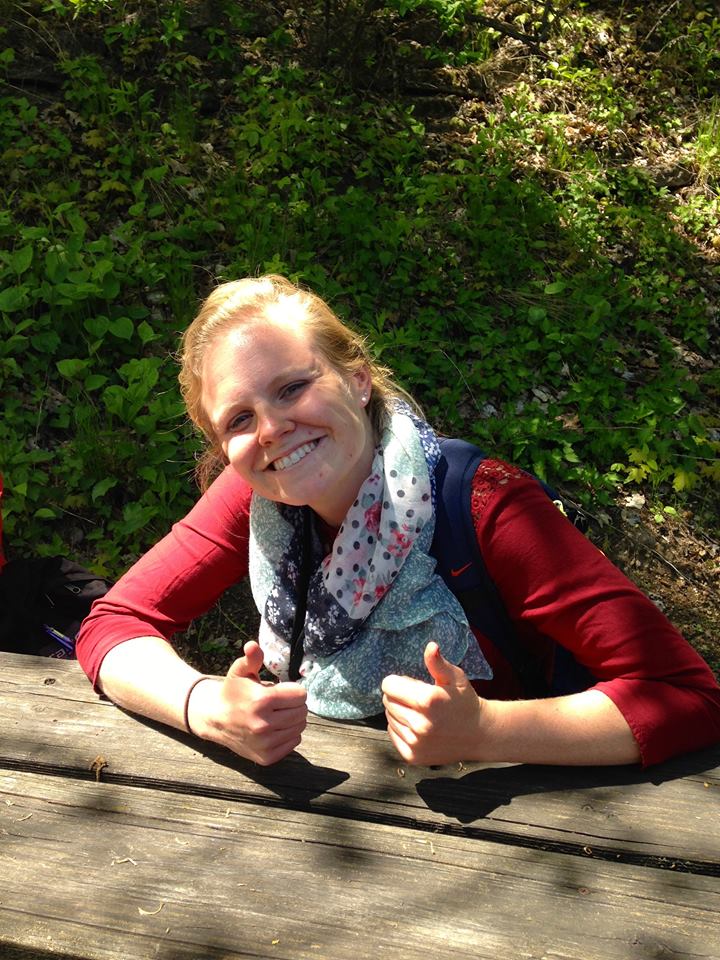 Samantha graduated from the University of Illinois Urbana-Champaign with a Bachelor's in Molecular and Cellular Biology. She has always been interested in how science impacts the world and spent the last four years doing research on the effects of diet on breast cancer metastasis. Throughout her undergrad, she spent time traveling to South America doing patient contact work in rural clinics. On these trips, she also had the chance to spend time in schools hosting English Language summer camps. Little did she know, this was just the start to a growing passion to go into the field of education. After spending year as a teaching assistant in the University of Illinois chemistry department, she knew that teaching was the perfect fit for her passions. Vanderbilt was the next logical step after learning about their research based teacher education and their involvement in the community. The Noyce Scholars program was an additional way to gain valuable teaching experience and to learn how to make science applicable for students in an urban setting. Science relates to every person's daily experiences, and every student has the power to understand the world they interact with. She is excited to keep learning how to make science relevant to students from all walks of life. In her downtime, Sam loves to spend time outside, go for runs around different parts of Nashville, hang out at all different kinds of coffee shops, and go on adventures! Sam is currently teaching high school chemistry and anatomy and physiology in the Metropolitan Nashville School District. She is also a recent recipient of the Knowles Science Teaching Fellowship and is continuing to learn and grow as a science teacher with their support.
Becca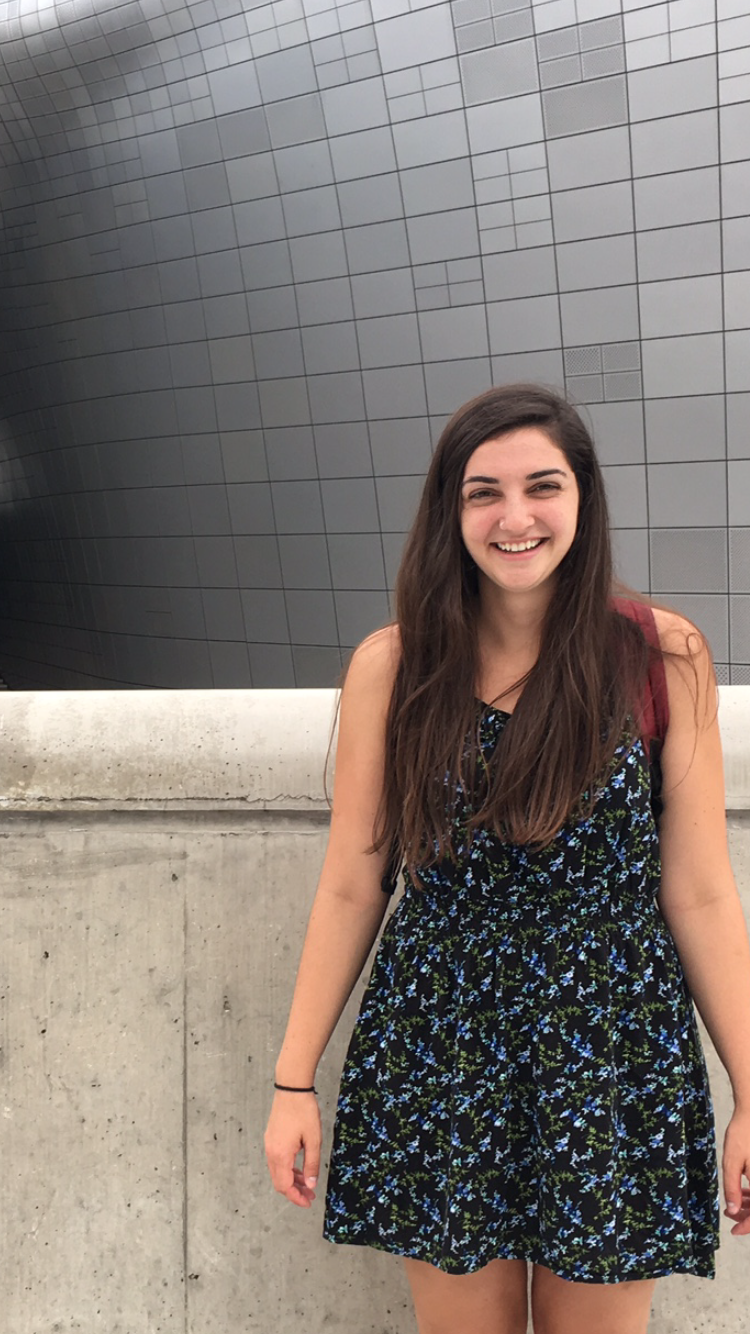 Becca majored in Mathematics as an undergraduate at Pomona College. She would love to bring creativity and logic-based problem-solving to secondary math education. She is fascinated by the beauty of math and the diversity of approaches one can take to learn math. She is excited to teach in an urban public school to directly fight the assumption that certain students are inherently "bad" at math. Aside from the top notch teacher education, Vanderbilt offers an amazing support system. Throughout her application process, professors at Vanderbilt took the time to answer questions and address concerns. Another huge draw for her was Vanderbilt's location in a fun, culturally-rich city without the high cost of living that one finds in larger urban areas. Becca is now teaching high school math in the Metropolitan Nashville School District.
Zach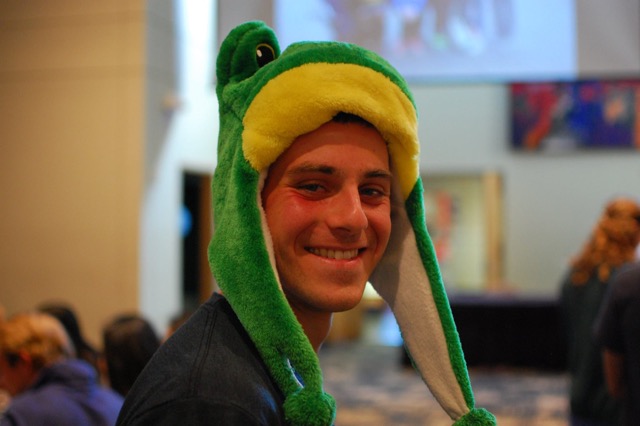 Zach was a Mathematics and Cognitive Studies major at Vanderbilt, but loved math since he started school. He was on his high school math team and tutored students in math for about eight years. He has always enjoyed helping people, and views it as a responsibility to help others in any way possible. This is why he wanted to teach — to help people not just in ways that make them feel helped, but in ways that make them feel like they can help themselves. People are not just receivers of knowledge, but sources. As a tutor, his job was to teach students how to use what they already knew to figure out what they needed to learn. Part of his love for teaching comes from his passion for mathematics as an in-depth, reflective, and inspirational subject; a sense of "multi-dimensionality" he hopes to bring to classrooms. Schools in urban environments are consequently a mix of different personal and social issues, and while that makes teaching more challenging, it also makes it the final result of learning something a larger, more meaningful accomplishment for the student. He hopes to create that for many years. Vanderbilt is an outstanding institution because of the trust that everyone has in students. Vanderbilt strives to develop an environment where students trust one another and feel comfortable – a spirit shared by everyone. Everyone at Vanderbilt is diverse. Each person has a unique story coming in to Vanderbilt, and even more so on the way out, and each story is heard, shared, and valued at every point in between. Zach will be teaching high school math in Pittsburgh this year. Follow Zach on Twitter @MrB_DoesMath. 
Brian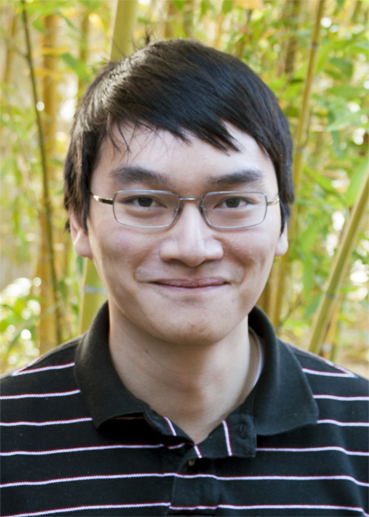 Brian received his PhD in cell and developmental biology at Vanderbilt University. He loves science, and it was his favorite subject in middle school and high school. An urban setting presents itself with a set of unique challenges, and Brian hopes by helping students feel excited about science, not only would they be interested in the topic itself, but also develop the analytical skills that would help them navigate through life. Vanderbilt maintains a close relationship with MNPS where student teachers have the opportunity to interact with students of diverse levels across the district in their fieldwork. Vanderbilt graduate students also enjoy close support by the program in terms of classes and seminars that would help them develop into effective teachers. Brian is now teaching high school biology in Indiana.
Renita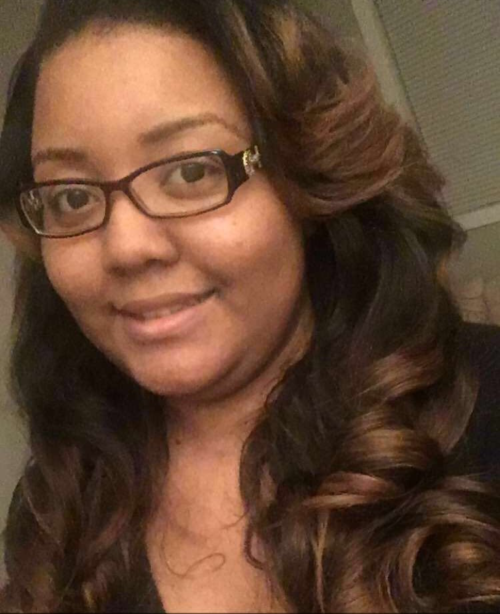 Renita is a recent graduate of the Vanderbilt Noyce Program from Vanderbilt Peabody College. A Fisk university graduate of May 2011, she has always worked with students in the Metro Nashville Public School District. She is currently a middle school science teacher at Cameron Middle School. Her passion for urban education and teaching philosophy rests on the famous quote from James Baldwin: "These are all our children. We will profit by, or pay for, whatever they become." 
Linsey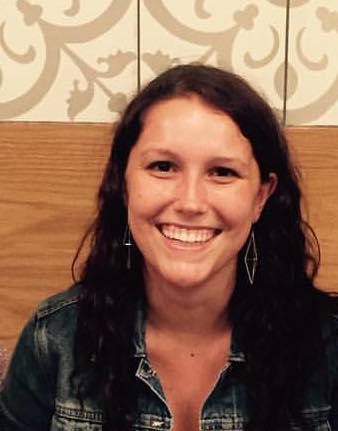 Linsey received her B.S. in Biology (Ecology, Evolution, and Environmental Biology) from Saint Mary's College in South Bend, IN. Linsey applied to Vanderbilt because of the program's reputation, but she chose to attend after visiting Peabody and hearing about the program first hand from professors and current students. Linsey became interested in urban teaching in light of the mission of the sisters of the Holy Cross (the founders of Saint Mary's College). The sisters focus their efforts on meeting the unmet needs of the world, and Linsey saw urban schools needing well-trained teachers in STEM as a need that she could meet. Linsey is now teaching high school science in Cincinnati and is also a recipient of the Knowles Science Teaching Fellowship.