The Vanderbilt Stress and Coping Lab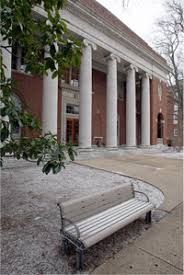 Our research is focused on understanding how children, adolescents, and parents cope with stress and adversity in their lives. Findings from our basic studies of coping are translated into the development and testing of preventive interventions to enhance coping and adaptation and to improve the emotional and physical health of children and families. We study psychological, biological, and interpersonal processes in stress and coping using a wide range  of methods including interviews, questionnaires, direct observations of behavior, assays of stress biology, and neuroimaging. Our current and previous work is focused on groups faced with significant stress, including families affected by Huntington's Disease, Major Depressive Disorder, and cancer.
Our research laboratory is located on the second floor of Jesup Hall on the Peabody Campus of Vanderbilt University.