Executive Board
Vandy ASB is run by an executive board of 12 current students in 6 different positions.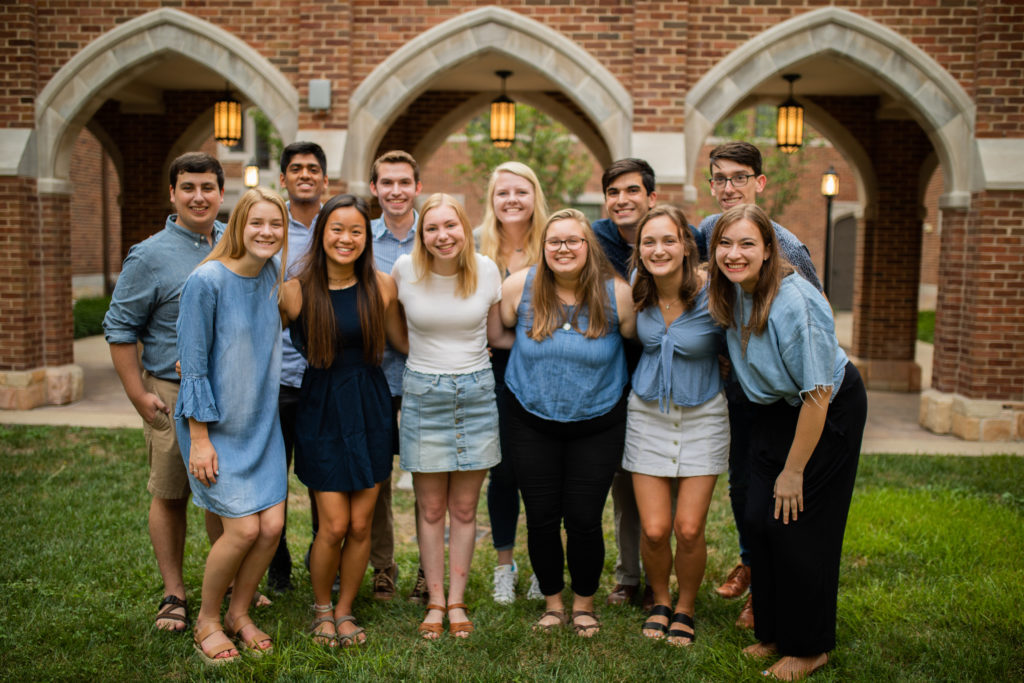 Co-Chairs
Olivia Arnold and David Reichert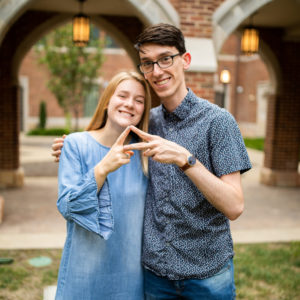 Hometown:
Olivia: Boston, MA
David: Harrisonville, MO
Major(s)/Minor(s):
Olivia: HOD and MHS
David: Economics
Why do you love ASB?
Olivia: It has allowed me to expand my perspective and has altered the way I think about social impact.
David: It brings people together and exposes you to diverse perspectives.
Favorite ASB memory?
Olivia: Our affirmation circle on the last night because it showed how much people had grown to love each other and value what each individual brought to the group and experience.
David: Ordering elote from a street vendor in Chicago (it was SO good).
Education
Rose Capin and Gracie Rule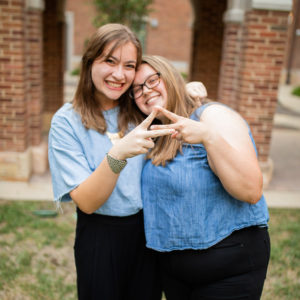 Hometown:
Rose: Cave Creek, AZ
Gracie: Tulsa, OK
Major(s)/Minor(s):
Rose: MHS and Psychology/Women's & Gender Studies
Gracie: HOD and Political Science
Why do you love ASB?
Rose: It makes service and active citizenship accessible and achievable!
Gracie: It is a great way to learn more about issues and to build relationships with peers who also love engaging in community.
Favorite ASB memory?
Rose: Riding (/lowkey crying) on a tiny motorboat across the most beautiful, turquoise waters in Biscayne National Park!
Gracie: Always the late night conversations about anything from favorite energy drinks to structural issues related our the site.
Placements
Thomas Kozar and Rachel Welscott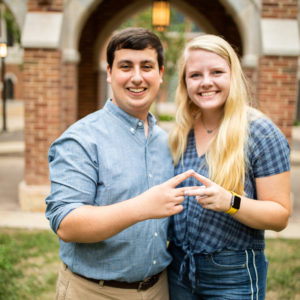 Hometown:
Thomas: Huntsville, AL
Rachel: Grand Rapids, MI
Major(s)/Minor(s):
Thomas: MHS/Biological Sciences
Rachel: Biomedical Engineering/Engineering Management
Why do you love ASB?
Thomas: It allowed me to find my home on Vanderbilt's campus while challenging me to think more critically about the service I am involved in.
Rachel: It is a completely unique experience to go on a service trip with 11 strangers and end up being so close!
Favorite ASB memory?
Thomas: The creation of my alter-ego Tome. Shout out to LTME 2019!
Rachel: Our free day activity was rained out so we found this tiny roller skating rink and had a blast because we were the only ones there!
Site and Service Development
Emily Chuang and Tara Mack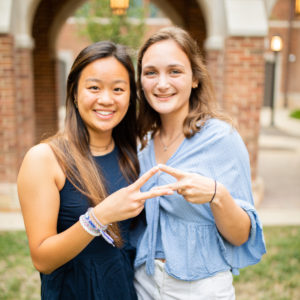 Hometown:
Emily: Naperville, IL
Tara: Houston, TX
Major(s)/Minor(s):
Emily: MHS and Neuroscience
Tara: Molecular and Cellular Biology/Psychology
Why do you love ASB?
Emily: I love the ASB community and the opportunity within and around it to nurture new perspectives.
Tara: It reminds me of what things in life are really important.
Favorite ASB memory?
Emily: A beautiful day we had outside at Harvest Farm (Welcome, This is a Farmhouse) where a few participants and I had the super fun opportunity to learn about and take care of a whole array of farm animals!
Tara: The 20 hour car ride to Denver, CO!
Campus Engagement
Abhi Vadali and Caleigh Morr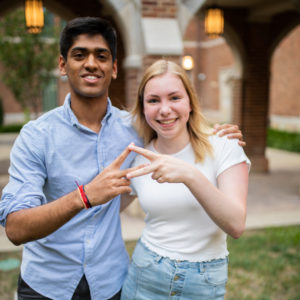 Hometown:
Abhi: Maple Grove, MN
Caleigh: Darien, CT
Major(s)/Minor(s):
Abhi: Computer Science/Engineering Management and Mathematics
Caleigh: Communication of Science and Technology/Business
Why do you love ASB?
Abhi: It promotes growth and empathy.
Caleigh: It allows me to interact with different communities, discover diverse perspectives, and make new best friends.
Favorite ASB memory?
Abhi: When we were doing urban cleanup in Detroit (Brand New Day) and a random pastor stopped by, thanked us, and gave us Kool-Aid as a token of his appreciation.
Caleigh: When my entire site worked together to cook a homemade spaghetti dinner at a housing facility for cancer patients, and then got to eat with the patients and hear their stories.
Treasurers
Ben Welsh and Nolan Raghu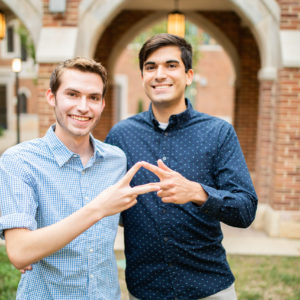 Hometown:
Ben: Knoxville, TN
Nolan: Princeton, NJ
Major(s)/Minor(s):
Ben: Psychology and HOD
Nolan: Computer Science and Mathematics
Why do you love ASB?
Ben: The people, the pb&js, and the new perspectives.
Nolan: It brings the best out of everyone.
Favorite ASB memory?
Ben: Watching rehabilitated sea turtles swim back into the ocean!
Nolan: Ordering soup without enough spoons on "Happy Together."