"Mein Deutsch."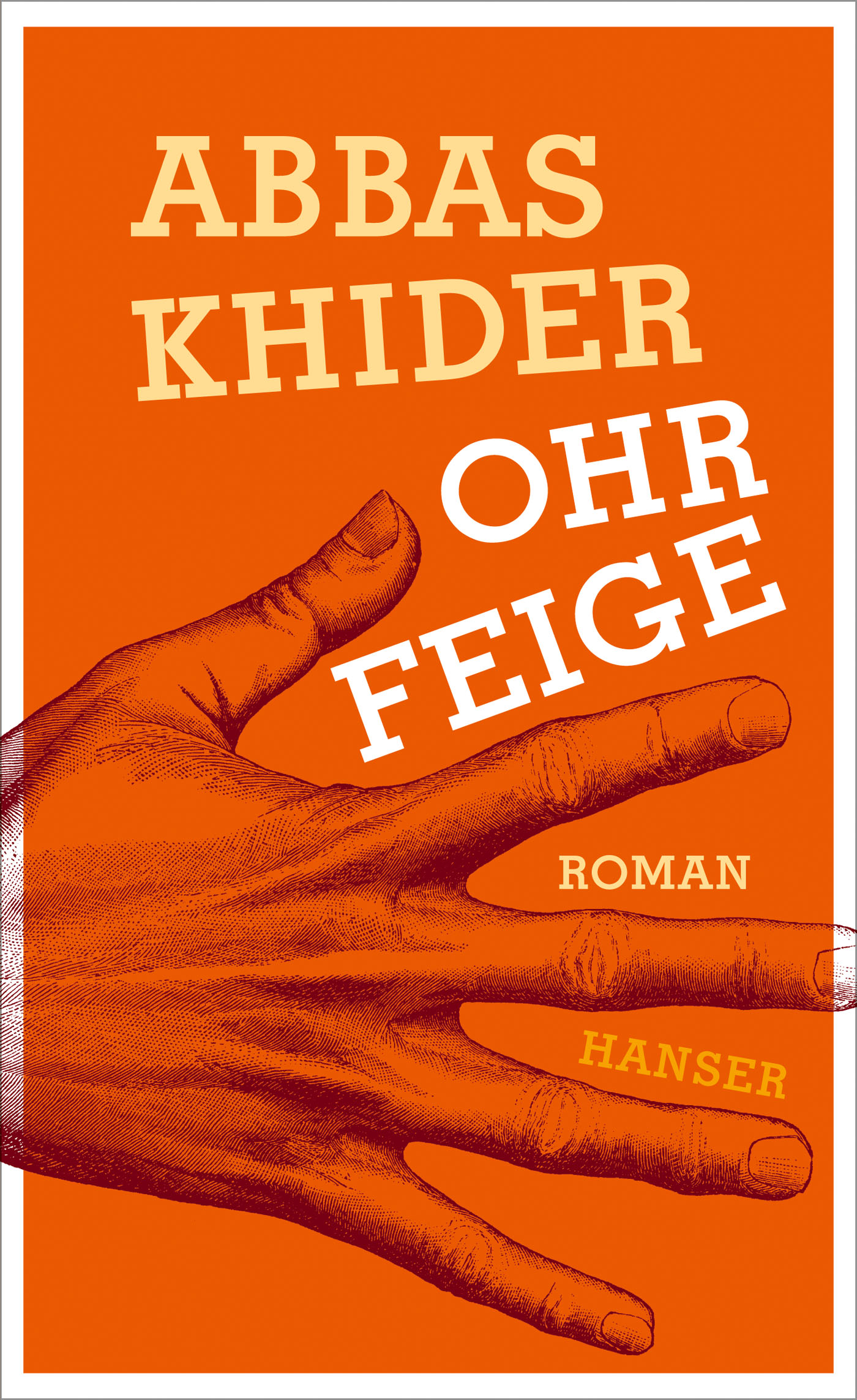 Abbas Khider made waves in the field of German studies with the publication of his fourth novel, Ohrfeige. The narrative is beyond timely, as it tells the story of an Iraqi refugee in the early 2000s in Germany. The story is told in the first person and begins with the protagonist, Karim, slapping his case agent as she tells him that his asylum status has been revoked after the official end of the war in Iraq. Karim fled to Germany during the Iraq war and wants to learn German so he can finish his eduction and study at university, and he knows with certainty that he won't be safe if he goes back to his homeland, because of the secret he's kept his entire life: he has breasts.
The novel, which functions through a series of anecdotes ostensibly told to Karim's case worker as she is tied to her desk chair, would have been shocking enough on that premise alone without the added layer of Karim's non-binary body, which is the actual reason he fled Iraq. Now trying to flee Germany, he has hired a human smuggler to hopefully get him to Finland, and he tells his case worker Frau Schulz what life was like for him as a refugee in Germany, including living in an asylum home, having to learn German in German without knowing any German, and working in various low-wage jobs for a fraction of what a German citizen would earn due to the limitations of his refugee status. The novel exposes many facets of the marginalized lives refugees lead in Germany, including the open-secret of sex work among refugee populations. Karim tells Frau Schulz about the rich men and women who would come from out of town to have sex with refugees, for whom sex work was often the most lucrative way of surviving.
Khider himself was born in Baghdad to a poor, illiterate family. He cites reading, initially the religious books his parents owned but could not read, and later classics such as Kafka, Pushkin, and Baudelaire, as what led him to become an author, especially with the support of his sister and brother-in-law, Iraqi literary critic Salhe Zamel. Khider was a vocal opponent and activist against the Saddam Hussein regime, and was imprisioned for two years as a result in the 1990s. After being released from prison he fled and found asylum in Germany, where he has lived since 2000, where he studied philosophy and literature. Since 2006 he has published four novels in German, telling the Goethe Institute in an interview that he feels he cannot write about the War in Iraq in Arabic, and found an outlet in the German, despite his struggled to "conquer" his new language.
Khider says he decided to write Ohrfeige when he realized that there was no novel in German which featured a protagonist who was a refugee and spoke with his or her own voice. Speaking with the Bosch Stiftung in 2017, he says that "Ich war tatsächlich überrascht. Sogar in der literatur sind sie noch nicht angekommen." His efforts to give voice to an experience which he had had at the turn of the century and he saw was still pressingly relevant paid off: Ohrfeige won the Adelbert-von-Chamisso Preis for 2017.
Sources and Further Reading
Ammar, Abderrahmane. "'Abbas Khider in Interview: German Is My New Language.'" Goethe Institut, Goethe Institute, www.goethe.de/en/kul/lit/20437059.html.