"Before Sex and the City there was Bridget Jones. And before Bridget Jones was The Artificial Silk Girl."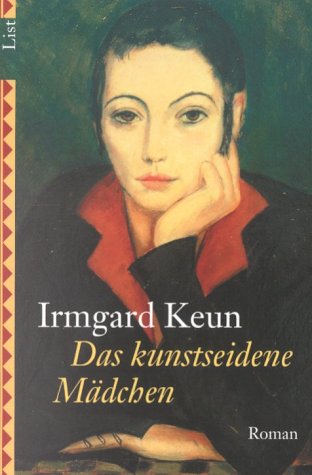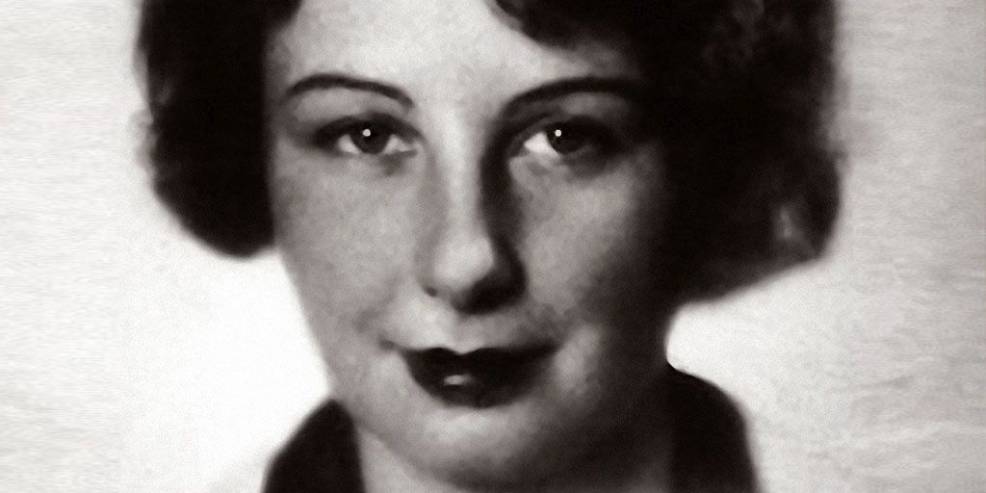 Despite comparisons which often reduce her to the bold sexuality of her writing, Keun was a significant author of the late Weimar period and die Neue Sachlichkeit. She was the daughter of a well-off, liberal family who was allowed the freedom during her childhood to explore the world around her, which eventually led her from Berlin, where she was born in 1905, to Köln, where she began her education as an actress at the age of 16. After a few years working in Hamburg and Greifswald, Keun would ultimately leave the threatre for her typewriter: she began writing short stories in the late 1920s, and found immediate fame and success as an writer in the early 1930s with her debut novel, Gigli, eine von uns in 1931, and her second novel, Das kunstseidene Mädchen, which even found international success.
Yet almost as soon as her career began, she was imperiled by the rise of the Third Reich. Her husband at the time, Johannes Tralow, divorced her, as she was an outspoken opponent of the new regime while he was a strong sympathizer. Her books were officially banned, and after allegedly colorfully persuading an officer to issue her a falsified passport, she fled Nazi Germany and spent many years in exile traveling through Europe with Jewish author Joseph Roth, while also involved with similarly exiled Jewish doctor Arnold Strauss. Despite her precarious situation in the Third Reich, she published a number of novels during her exile, such as 1937's Nach Mitternacht, which captures the frantic, unknowable unknown of Hitler's rise to power. She eventually resettled in Köln during the war and lived as an alias under as yet unknown circumstances (though many believe she faked her own suicide), and though she would continue to publish after the war, she never reached the same success as she had in the evening years of the Weimar period, and it wasn't until the 1970s that Keun's works were rediscovered, before her death in 1982. In a 2011 interview, Keun's daughter, Martina Keun-Geburtig, says that the Nazi's took the best years of her mother's life.
Though it may be hard to think of a middle-class white woman as belonging to a list of marginalized literature, Keun's works demonstrate how marginality changes over time. To write so openly and frankly as she does of sex, gender politics, and issues of class at the time she was writing was practically unheard of. Doris, the protagonist of Das kunstseidene Mädchen, dreams of becoming a star but due to her limited skill set and lower-class socio-economic upbringing, especially marked by her parents' dialect and her aversion to commas, is desperately limited. It is likely the way Doris utilizes her sexuality and her frank assessments of the men she sleeps with that evokes such comparisons to Carrie Bradshaw and Bridget Jones, but the raw honesty of what life was like for a young women in 1932 was the first time such an experience had been exposed to such a broad audience and in such blunt language. Carrie and Bridget had the luxury of choosing their careers regardless of their love interests, but Doris, though benefiting from the beginnings of larger scale emancipation and a newfound mobility in Germany's growing metropolis of Berlin, still ultimately only has more path towards a secure future: marrying a man with a stable job.
And so she plans to do, she shares with her readers as she writes in her diary, drunk and alone in a bar at the end of the novel. Doris's experience was by no means marginal in that it was one shared by countless other women in the first few decades of the twentieth century. Yet in so far as their experiences had yet to be so openly discussed in mainstream German media at the time of it's publication, Das kunstseidene Mädchen is the first novel on this list of works which speak from the margins of German literature.
Sources and Further Reading:
Haunhorst, Kerstin. Das Bild Der Neuen Frau Im Frühwerk Irmgard Keuns: Entwürfe Von Weiblichkeit Am Ende Der Weimarer Republik. Hamburg: Diplomica-Verl., 2008. Print.
Horsley, Ritta Jo. "Irmgard Keun." Contemporary German Fiction Writers: First Series, edited by Wolfgang Elfe and James N. Hardin, Gale, 1988. Dictionary of Literary Biography Vol. 69.
"Irmgard Keun." Contemporary Authors Online, Gale, 2010. Literature Resource Center.