On Our Syllabi
In a syllabus, the principles of feminist pedagogy might be realized with a section dedicated to an explicitly transparent commentary on course design and pedagogical choices, a statement on classroom dynamics and implicit values or assumptions, a description of an effective critical discussion (including the role of silence), providing a list of sources other than the campus bookstore to acquire course readings, a list of relevant resources of community organizations and allied university resources, and a section that addresses options for alternative forms of participation in discussions and stimming.
Googling "syllabus statements of diversity" or "inclusion" will result in some templates, such as these from West Virginia University, California State University Chico, and the University of Northern Colorado.
In the Classroom
Ming-yeh Lee and Juanita Johnson-Bailey recommend the following specific actions in class for those "concerned about creating a space in which to examine our power structures, address societywide -isms, and validate and affirm our learners' voices" (61):
questioning students and using group debriefing
using technology to manage sensitive discussions
claiming our authority
facilitating the process of understanding new and contradictory knowledge
selecting culturally diverse materials
Their annotations of each recommendation (61-63) are critical to understanding these practices further.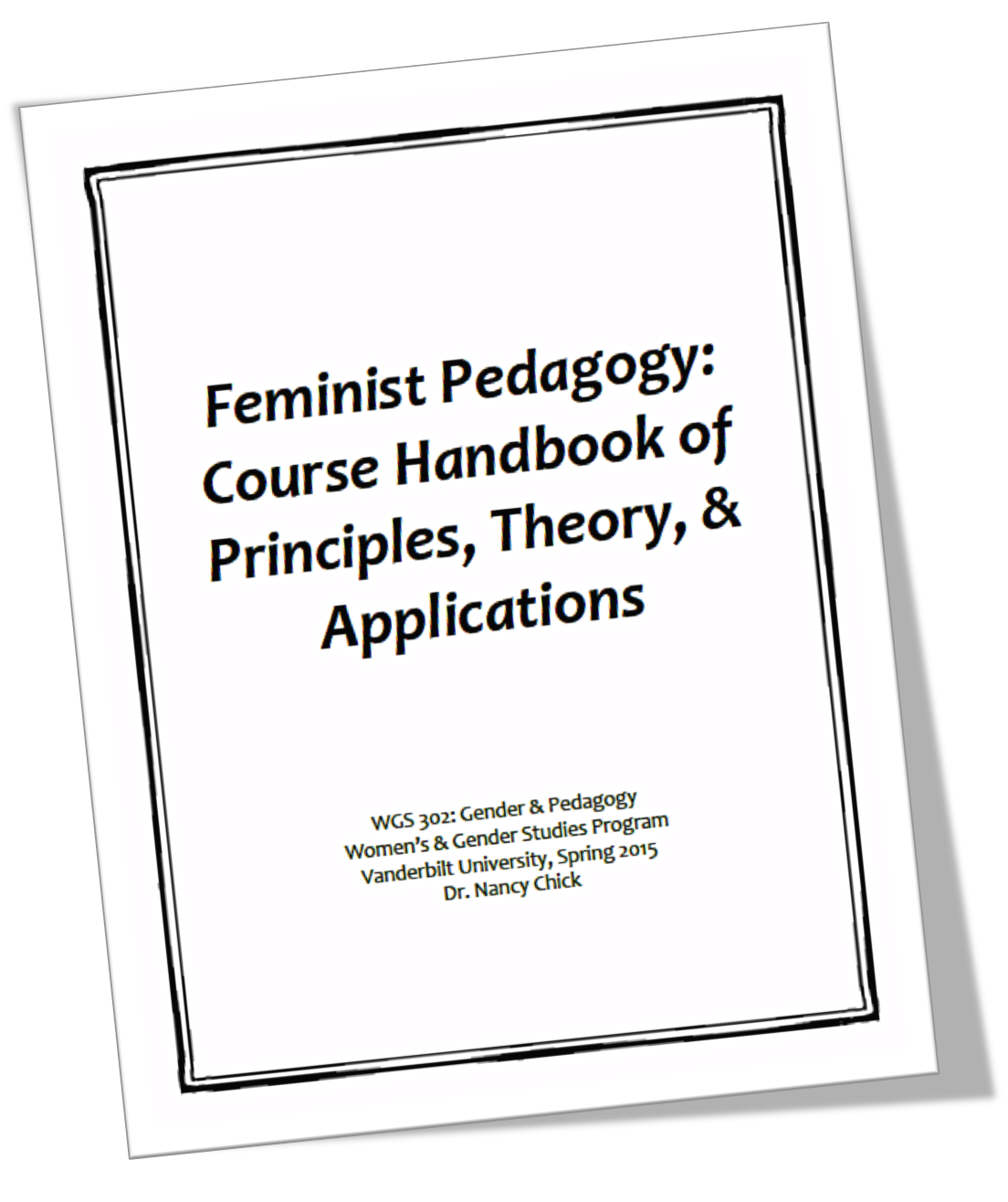 Handbook of Examples
Students in the spring section of Vanderbilt's Gender & Pedagogy graduate seminar (WGS 302) developed a course handbook of specific activities that emerge directly from the principles in their readings. The collection here represents those who've granted permission to share publicly.