Shut Up and Write
ABOUT
Stemming from a national movement to encourage writers to protect writing time and develop regular writing habits, the Edge for Scholars SHUT UP AND WRITE groups provide early career scientists and researchers with a set time and place to meet and work on their grant proposals or manuscripts.

3 Essential Steps to Success in this Group
1: Show up and shut up.
2: Commit to writing.
3: Get to work.
Adapted from: Shut Up & Write website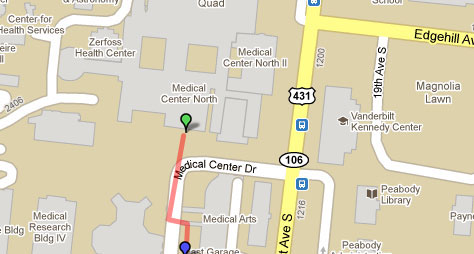 Location: Neurosurgery Conference Room, 4th floor MCN
Light Hall Group:
This group, led by Ciara Shaver, meets weekly on Thursdays from 9:30am-11:30am in Light Hall, the room location changes weekly. This group is currently limited to junior faculty. If interested in joining this group, please contact Ciara Shaver: ciara.shaver@vanderbilt.edu
NEW GROUP!
Vanderbilt Genetics Institute:
This group, led by Cara Ballard Sutcliffe, meets weekly on Thursdays from 10:00am-12:00pm in Light Hall 507D (VGI hotel space). Participants should enter through 507, the VGI reception area. This group is open and welcomes new members and drop-ins. Contact: Cara.b.sutcliffe@vumc.org
---
Materials for Group Leaders
Email template:
Subject: Are you ready to Shut Up and Write?

You know you need to finish writing that paper, so set aside the time to make it happen by joining the Shut Up & Write group [date].

The next meeting of this group is set for [date] and will continue to meet [location] We'll bring the coffee and extension cords, you bring your laptop.

Tips for SUAW meeting:

Arrive early: We begin writing upon arrival and time breaks occur every 25 minutes for 5 minutes.

Have a plan of attack: Which section will you focus on? What is your completion goal for the session?

Go offline: You can't unplug, but you can disconnect from the internet during writing time.

Stay as long as you need: If you're still cranking as the group disbands, keep writing as long as the room is available.

RSVP to [email] or just drop in.

Upcoming dates will be:

[date]

[date]

[date]

See you there!

---

Room sign:

---

Table tent:

---

Logo: