About Me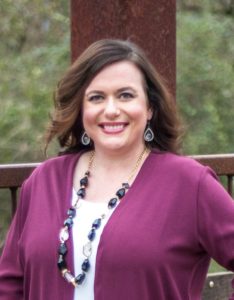 Lauren Pittman is a special education teacher with 12 years' experience working with students with exceptionalities.  She is a graduate of Berry College in Rome, GA and holds a degree in Early Childhood Education and certifications in general special education and adaptive special education as well as an ESOL and math endorsement.
Lauren is currently completing her Master of Education degree with a concentration in Special Education – High Incidence at Vanderbilt University.
For the last 12 years, she has been working and as a special education teacher and for the last 5 years was the department head for special education at Holly Springs Elementary School in Canton, GA.  Lauren holds technology certifications through Microsoft including being a Microsoft Innovative Educator Expert, Surface Team Expert, Microsoft Fellow and Surface Classroom Champion.  Lauren also holds the distinction in her district as having a Microsoft Certified Classroom.
As a champion for accessibility and inclusion in today's classrooms, Lauren travels around the country presenting at schools and conferences on the importance of inclusion and how to leverage technology to meet student needs.  Her work has been featured in articles for the Washington Post, Ed Tech Magazine, Atlanta Journal Constitution, Good Housekeeping, the Microsoft Education blog and other national recognized publications.  Her work with Microsoft Education's OneNote and Learning Tools was featured in a world-wide media campaign championing the need and use of the Immersive Reader for students with dyslexia.  Her story was shared at Microsoft Education's 2016 Hack-the-Classroom event in Redmond Washington and she has worked closely with the company to create training videos and content to help teachers make their classrooms more inclusive.
Someone once asked me this question, "why do you teach?  You'll never make any money." Teaching is a profession that isn't going to bring you fame or fortune, you won't be on the cover of magazines or on talk shows and it won't bring you notoriety or status.  Your profession is not measured in dollars on a paycheck or Christmas bonuses, but knowing that you are affecting the lives of children.  It's measured in smiles when they walk through the door in the morning and hugs at the end of the day.  It's in receiving thank you notes and I love you letters on scraps of notebook paper.  It's in their parent's faces and the tears of appreciation that run down their cheeks when you tell them their child did learn how to read.  Success as a teacher isn't measured in the tangible, but in the feelings and without those, being a teacher just wouldn't be as much fun.  When you look in the troubled face of a young child and you feel their trouble with reading, you know without a doubt that you will do anything and everything to help them succeed.  You will cry with them through the frustration, you will brush off their disappointment when they fail, and you will yell and scream at the top of your lungs when they succeed.  Teaching is all about how you answer this question," what will you do?" and my answer is "whatever it takes."  Your students are your heart, your purpose and your passion and their success is your reward.  At the end of the year when they bring you a potted plant and in their tiny handwriting it says, "Thank you Mrs. Pittman for helping me grow," you know you've scored the game winning touchdown.  When the student who could barely read a kindergarten level book, comes to you to tell you all about the novel they just finished, you know you scored that magazine cover.  When the little one who wouldn't let anyone love them runs up to you and gives you a giant bear hug, that's your Christmas bonus.  Teaching cannot be measured in test scores and aptitude tests, it's measured in the faces that you see every day.  It's measured in their success and knowing that you were part of the reason they made it.