education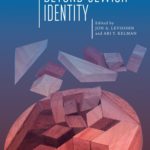 2019. In Jon Levisohn and Ari Y. Kelman, eds., Beyond Jewish Identity: Rethinking Concepts and Imagining Alternatives. Brighton, MA: Academic Studies Press. Pp. 193-215.
Posted by kelnersj on November 23, 2019 in Articles, Research, education, Soviet Jewry Movement
---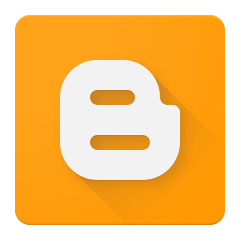 This December 2015 blogcast sponsored by the Consortium for Applied Studies in Jewish Education focuses on travel as a form of Jewish education, ethical engagement and community-building. Click here to view.
Posted by kelnersj on December 19, 2015 in Media, Birthright Israel, diaspora, education, israel, tourism
---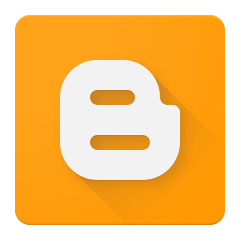 From the Brandeis University Mandel Center's blog, "Learning about Learning", Jan. 6, 2015: The Zohar may seem an unlikely text to use for the first session of a 100-level Introduction to Jewish Studies class. I chose to open with it, however, for three reasons…  Continue Reading »
Posted by kelnersj on January 6, 2015 in Media, education, pedagogy
---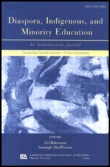 2013. In Diaspora, Indigenous and Minority Education 7(2): 99–113. Homeland tourism is a powerful medium of diasporic education. Yet efforts to understand the enterprise are hampered by neglect of the field's history. This article contributes to the historiography of diaspora homeland tourism by examining the emergence American Jewish educational tours of Israel in the 1950s and…
Posted by kelnersj on April 23, 2014 in Articles, Research, articles, Birthright Israel, diaspora, education, israel, pedagogy, tourism
---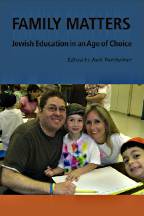 2007. Chapter 3 in Family Matters: Jewish Education in an Age of Choice. Edited by Jack Wertheimer. Hanover, NH: University Press of New England. Pp. 59-79. Studies in the sociology of education: One of three chapters analyzing the roles played by families, schools, communities, and advocacy groups in Jewish education. To read the chapter, click…
Posted by kelnersj on September 21, 2011 in Articles, Chapters, Research, chapters, education, foundations
---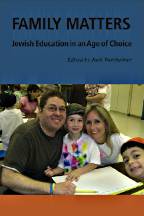 2007. (with Steven M. Cohen). Chapter 4 in Family Matters: Jewish Education in an Age of Choice. Edited by Jack Wertheimer. Hanover, NH: University Press of New England. Pp. 80-100. Studies in the sociology of education: One of three chapters analyzing the roles played by families, schools, communities, and advocacy groups in Jewish education. To…
Posted by kelnersj on September 21, 2011 in Articles, Research, chapters, education
---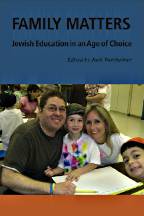 2007. (with Steven M. Cohen). Chapter 9 in Family Matters: Jewish Education in an Age of Choice. Edited by Jack Wertheimer. Hanover, NH: University Press of New England. Pp. 257-74. Studies in the sociology of education: One of three chapters analyzing the roles played by families, schools, communities, and advocacy groups in Jewish education. To…
Posted by kelnersj on September 21, 2011 in Articles, Chapters, Research, chapters, education
---