tourism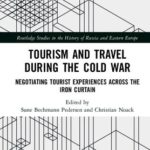 2020. In Sune Bechmann Pedersen and Christian Noack, eds. Tourism and Travel during the Cold War: Negotiating Tourist Experiences across the Iron Curtain, London: Routledge. Circumventing the Soviet government's travel bureau, Western organizations working for Soviet Jewish emigration rights collaborated with Jewish activists in the USSR to create an alternative tourist track that regularly opened…
Posted by kelnersj on December 23, 2019 in Articles, Research, social movements, Soviet Jewry Movement, tourism
---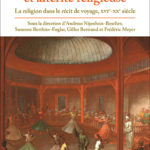 2019. "Encountering Jews on the other Side of the Iron Curtain: American Jewish Travel Writing and the Representation of Judaism in the Soviet Union", in Andreas Nijenhuis-Bescher, Susanne Berthier-Foglar, Gilles Bertrand and Frédéric Meyer, eds., Frontières et altérité religieuse : La religion dans le récit de voyage [Boundaries and Religious Otherness : Religion in Travel Writing]….
Posted by kelnersj on December 22, 2019 in Articles, Research, Soviet Jewry Movement, tourism
---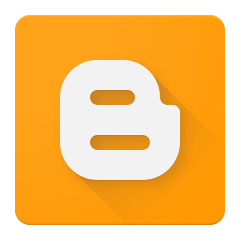 This December 2015 blogcast sponsored by the Consortium for Applied Studies in Jewish Education focuses on travel as a form of Jewish education, ethical engagement and community-building. Click here to view.
Posted by kelnersj on December 19, 2015 in Media, Birthright Israel, diaspora, education, israel, tourism
---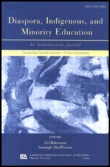 2013. In Diaspora, Indigenous and Minority Education 7(2): 99–113. Homeland tourism is a powerful medium of diasporic education. Yet efforts to understand the enterprise are hampered by neglect of the field's history. This article contributes to the historiography of diaspora homeland tourism by examining the emergence American Jewish educational tours of Israel in the 1950s and…
Posted by kelnersj on April 23, 2014 in Articles, Research, articles, Birthright Israel, diaspora, education, israel, pedagogy, tourism
---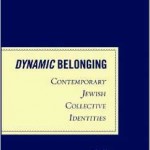 2011. An exploration of how identity narratives are constructed on Birthright Israel. Shaul Kelner. 2011. "Constructing Jewish Belonging through Mass Tourism: Self-Narration in Israel Experience Programs." Chapter 9 in Harvey E. Goldberg, Steven M. Cohen and Ezra Kopelowitz, eds. Dynamic Belonging: Contemporary Jewish Collective Identities. New York: Berghahn Books. Pp. 171-187.
Posted by kelnersj on December 10, 2011 in Articles, Chapters, Research, Birthright Israel, chapters, israel, tourism
---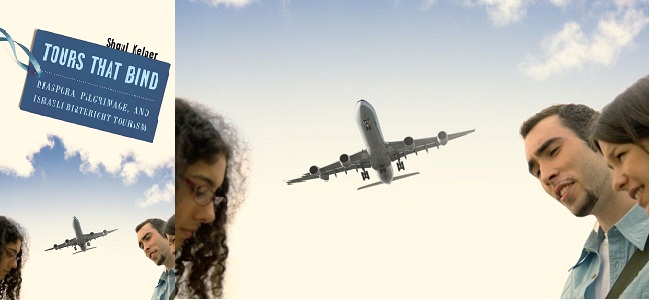 TOURS THAT BIND Diaspora, Pilgrimage and Israeli Birthright Tourism New York University Press, 2010 View on Amazon Since 1999 hundreds of thousands of young American Jews have visited Israel on an all-expense-paid 10-day pilgrimage-tour known as Birthright Israel. The most elaborate of the state-supported homeland tours that are cropping up all over the world, the…
Posted by fullerra on October 11, 2011 in , Birthright Israel, book, diaspora, featured, foundations, israel, tourism
---
2009. Teaching Sociology 37(2):136-150. With George Sanders. A course in the sociology of tourism offers an opportunity to examine a world-transforming force that is penetrating more and more aspects of social life. It also offers an opportunity to create a learning environment that uses the object of study as the medium of study. This article…
Posted by kelnersj on September 23, 2011 in Articles, Research, articles, pedagogy, SOC 218, tourism
---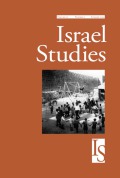 2008. Israel Studies 13(2): 146-63. With Theodore Sasson. Zionist collective memory has long associated Masada with the struggle to secure Jewish sovereignty over the land of Israel. This article examines the effects of the political upheavals of the Oslo and post-Oslo periods on the meanings ascribed to Masada. It documents the popularity of a critical…
Posted by kelnersj on September 21, 2011 in Articles, Research, articles, collective memory, israel, tourism
---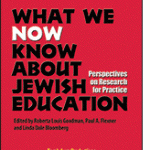 2008. Drawing on anthropological research on travel and tourism, this chapter offers a theoretical groundwork for articulating a program of research in Jewish educational travel, broadly conceived. Shaul Kelner. 2008. "Jewish Educational Travel." Pages 423-432 in What We Now Know About Jewish Education: Perspectives on Research for Practice. Edited by Roberta Louis Goodman, Paul J….
Posted by kelnersj on September 21, 2011 in Articles, Chapters, Research, chapters, pedagogy, tourism
---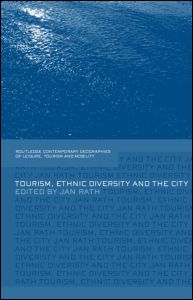 Review of Jan Rath's Tourism, Ethnic Diversity and the City (Routledge, 2007) Shaul Kelner. 2008. Contemporary Sociology 37(1):80-81 From the review: "Integrating disparate literatures on tourism, postindustrial cities, global migration and cultural commoditization, C. Michal Hall and Jan Rath's opening chapter lays out a straightforward thesis…. Like the Little Italys and Chinatowns which drew tourists…
Posted by kelnersj on September 21, 2011 in Research, Reviews, reviews, tourism
---