Home » Conferences » Kevin Murphy to Deliver Keynote at 1st International Ephemera Studies Symposium April 25-27
Kevin Murphy to Deliver Keynote at 1st International Ephemera Studies Symposium April 25-27
Posted by vrcvanderbilt on Thursday, April 26, 2018 in Conferences, Events, HART, Lectures, News, VRC.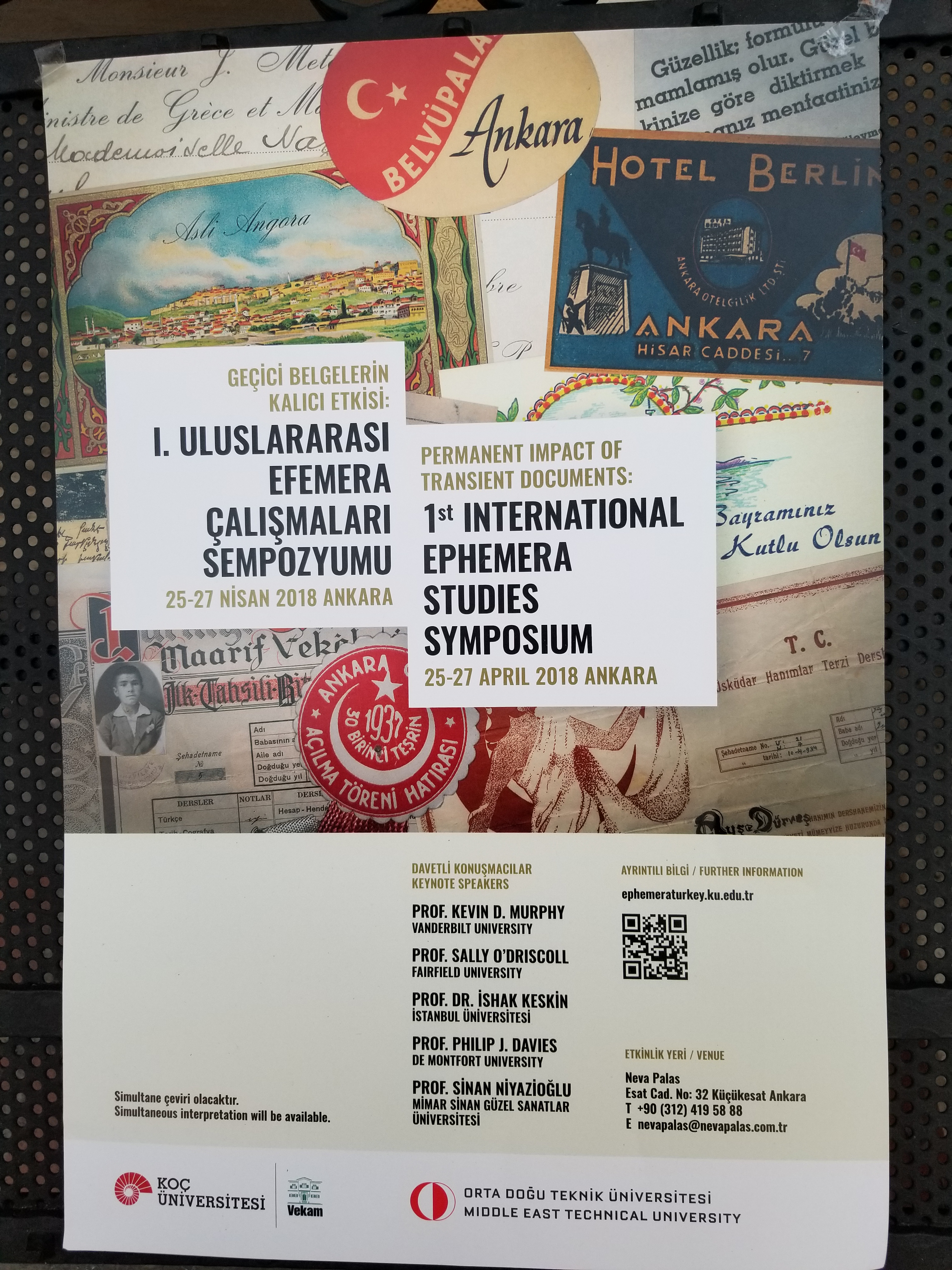 Kevin Murphy, chair and professor of history of art, will co-present with Sally O'Driscoll, professor of English, Fairfield University, the keynote address at a conference entitled "Permanent Impact of Transient Documents: 1st International Ephemera Studies Symposium," held April 25-27 at Koç University, Ankara, Turkey. Murphy and O'Driscoll will examine "The Invisible Touch of Ephemera: How the Past Shapes the Present."
"Ephemera"—the plural form of "ephemeron"—is derived from the Greek word ephemeros meaning "lasting only one day."  Maurice Rickards, as an outcome of the ephemeral materials he gathered for his collection and his research throughout the 20th century, paved the way for the recognition of ephemera studies as an emergent academic discipline. He defined "ephemera" as "the minor transient documents of everyday life."
Such printed documents as newspapers and magazines, cinema tickets, theater programs, leaflets, broadsides, posters, music sheets, chocolate cards, fez labels, calendars, business cards, match boxes, postcards, restaurant menus and even seed packets are all assessed within the scope of the transiency of printed ephemera. Despite the fact that this impermanence may have predicted the ultimate outcome of ephemera as "rubbish," today these documents are all regarded as valuable, permanent and significant reference guides that are waiting to be discovered since they reveal the noteworthy economic, cultural, political, social and technological developments and changes of the time periods to which they belong.
---