Home » HART » Vivien Fryd Talks About Her Latest Book in Patmos
Vivien Fryd Talks About Her Latest Book in Patmos
Posted by vrcvanderbilt on Tuesday, June 25, 2019 in HART, Lectures, News, Vanderbilt University, VRC.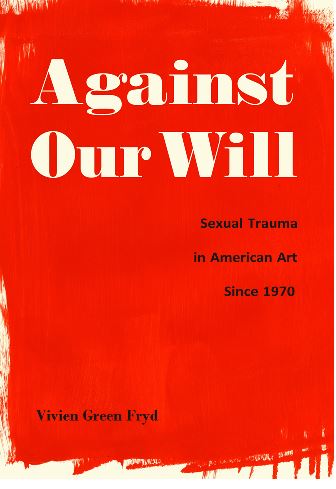 "The #MeToo movement has had a sweeping effect on politics, organized religion, educational institutions, Hollywood, sports and the military. The cultural grip might be recent. The movement, however, is not," said Vivien Fryd, professor of history of art, in a June 23 talk in Patmos, Greece. Fryd was invited to speak about her latest book, Against Our Will: Sexual Trauma in American Art Since 1970, published earlier this year by The Pennsylvania State University Press.
Beginning in the 1970s, a group of female artists in the U.S. started confronting rape, incest and sexual assault through performances, videos, quilts and other nontraditional media. By tackling a taboo subject, they were at the forefront of raising public awareness of these issues. In her talk Fryd demonstrated how their relentless efforts to end the silence surrounding sexual violence against women and men reverberates in the #MeToo Movement today.
Throughout the spring Fryd was interviewed about her book by radio stations all across the country. Reviews of her book have appeared in bitchmedia, April 23, and The New York Review of Books, May 9, among others.
---