Home » Events » HART Department Celebrates A New Beginning With Advent of Fall Semester
HART Department Celebrates A New Beginning With Advent of Fall Semester
Posted by vrcvanderbilt on Tuesday, August 28, 2018 in Events, HART, News, Student/Alumni, Vanderbilt University, VRC.
The fall semester is officially underway with history of art faculty and students returning to the classroom on August 22. Betsey Robinson, associate professor of history of art, will serve as HART acting chair while Kevin Murphy, chair and professor of history of art, is on sabbatical. Other HART faculty on leave are Vivien Fryd, Mireille Lee, Tracy Miller, and Rebecca VanDiver. The HART department welcomes two new faculty, Matt Worsnick and Jochen Wierich, and postdoctoral fellow Michelle Taylor, and announces the promotion of Shelby Merritt as curator of the Visual Resources Center.
Matt Worsnick, assistant professor of the practice, is teaching a new course, "Introduction to Design Studies," which will critically examine the exchange between the designed world of objects, images, and experiences, and the culture that creates, manipulates, and absorbs these designs.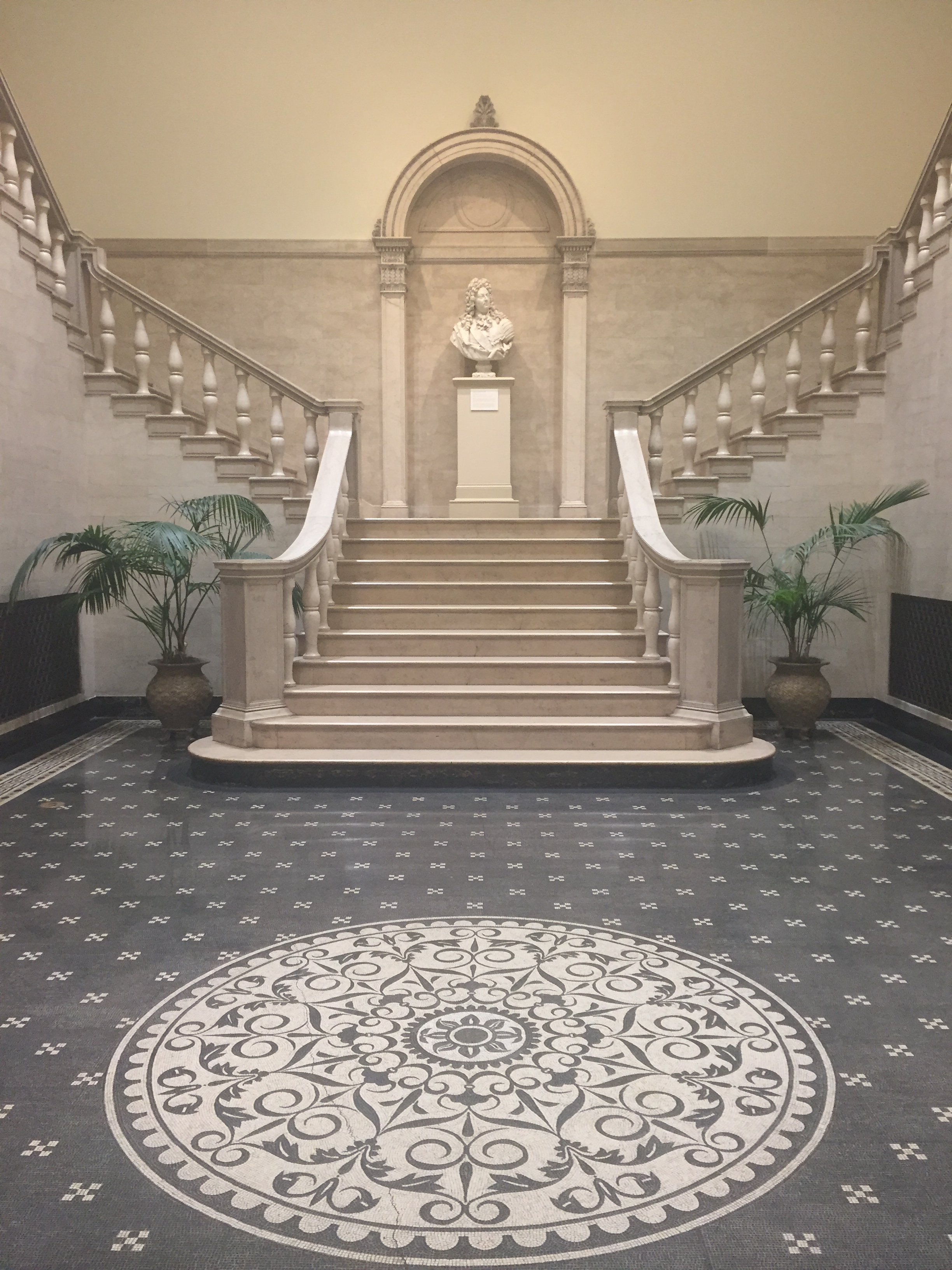 "Design encompasses us," said Worsnick. "From the typeface in which these words are printed to the buildings that keep our classrooms comfortable to the forester-managed national parks that we visit in order to escape the artificial city, we inhabit an age in which everything on our planet is a product of human design.  And designers, born into a thoroughly designed world, continue to revise and recreate that world.  Indeed, the relationship between design and society are profoundly reciprocal."
He is also teaching an advanced seminar and exhibit course, "Exhibiting Historical Art: Architecture at MoMA." A major exhibition opened in July at the Museum of Modern Art in New York City entitled "Toward a Concrete Utopia: Architecture in Yugoslavia, 1948-1980." This seminar will investigate both the curation of the exhibition and its subject matter, the philosophically intricate, sometimes surreal, often spectacular architecture produced by the communist state of Yugoslavia during the Cold War. The class will travel to New York City to encounter the exhibition firsthand and to meet with members of the curatorial team.
Jochen Wierich, senior lecturer of history of art, is teaching "Art SInce '45" that covers the theory and practice of mostly American art since 1945, focusing upon modernism and postmodernism. "Beginning with the emergence of large-scale abstract painting in New York in the post-war years," said Wierich, "we will examine challenges to 'formalist' conceptions of the picture and its priority on aesthetic quality as the guarantor of artistic value."
While Impressionist paintings by artists and their contemporaries are so popular in exhibitions, publications, and museum gift shops, "the radical origins of the movement and its contested history are often overlooked," said Wierich, who is also teaching a freshman seminar entitled "Impressionism in its Historical Context."
Two anthropology professors are teaching fall semester courses under the aegis of the HART department. Anna Guengerich, research assistant professor of anthropology, will teach "Sacred Sites in World History," a course that explores how human beings throughout history and across the world have created extraordinary places that connect them to the divine. Guengerich will offer students an insight into the nature of religious architecture as well as an overview of major works of architectural history, and of ancient civilizations across the world.
Markus Eberl, associate professor of anthropology, will teach an advanced seminar and exhibit course entitled "Exhibiting Historical Art: Daily Life in Ancient Mesoamerica." Students will curate a new exhibition on daily life in ancient Mesoamerica that will be on view in Vanderbilt's Fine Arts Gallery. Students will be involved in content development, interpretive planning, and exhibition design. The basis of the show will be pre-conquest Mexican and Central American artifacts from Vanderbilt's permanent collection.
Also new to our department is Michelle Taylor, a postdoctoral fellow with the Digital Cultural Heritage Research Cluster TIP and directed by Tracy Miller, associate professor of history of art, and Lynn Ramey, professor of French. Taylor will help with the expansion of existing projects that use the Text Encoding Initiative (TEI) and the Music Encoding Initiative (MEI) as well as the development of new projects. She also will lead workshops, teach classes, and is available for individual consultation.
---