Home » Conferences » Jochen Wierich Chairs Panel at Southeastern Museum Conference October 8-9
Jochen Wierich Chairs Panel at Southeastern Museum Conference October 8-9
Posted by vrcvanderbilt on Tuesday, October 16, 2018 in Conferences, HART, News, Vanderbilt University, VRC.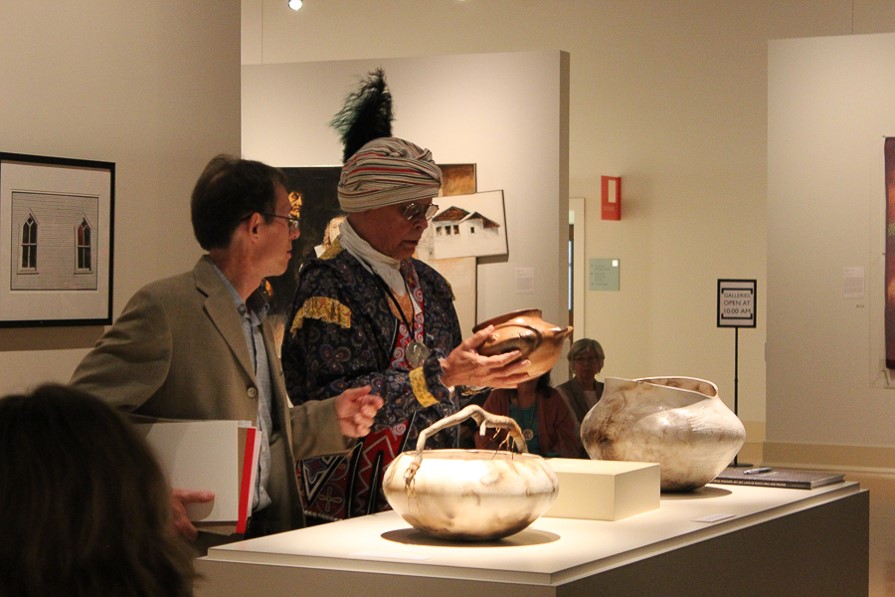 Jochen Wierich, senior lecturer, department of history of art, organized and chaired a session at the Southeastern Museum Conference (SEMC) held October 8-9 in Jackson, Mississippi. The panel, entitled "From Effigy Pipe to Punching Bag: Negotiating the Native American Object in Art Museums," focused on the challenges and opportunities of representing Native American identity in art museums.
The participants reflected on a broad range of issues in museum display and interpretation of Native American material from Mississippian archaeology to contemporary art. What are the ethical considerations?  What are possible strategies and methodologies for non-Native museum professionals?  How do we include contemporary native voices in the global art world?
Issues of Native American art in the context of ethnography, art history, and museum strategies of display and narration have preoccupied Wierich, consultant and interim chief curator (2015-2018), for the last three years that he was working on the exhibition Picturing Mississippi, 1817-2017: Land of Plenty, Pain, and Promise for the Mississippi Museum of Art. "When mounting the exhibition, the goal was to present an art exhibition for the bicentennial that included many artistic voices across time and echo the show's subtitle Land of Plenty, Pain, and Promise," he said. "We included Native American objects that ranged from the Mississippian period before European contact to contemporary art."  Wierich also compiled and edited an anthology of essays that accompanied the exhibition in conjunction with the bicentennial of Mississippi statehood.
*Photograph of Jochen Wierich with Chickasaw historian Robert Perry at the Picturing Mississippi exhibition at the Mississippi Museum of Art, Jackson, MS

---