Home » HART » Vivien Fryd's Book Explores Sexual Violence as Subject of American Art Since 1970
Vivien Fryd's Book Explores Sexual Violence as Subject of American Art Since 1970
Posted by vrcvanderbilt on Monday, November 5, 2018 in HART, News, Vanderbilt University, VRC.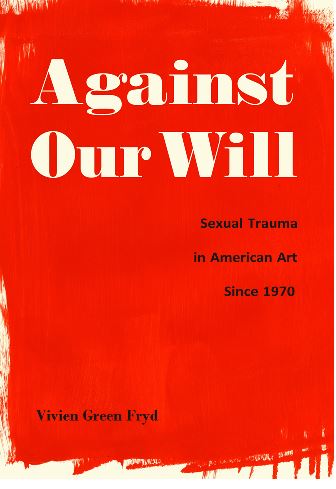 As part of the feminist movement of the 1970s, female artists began consciously using their works to challenge social conceptions and the legal definitions of rape and incest and to shift the dominant narrative of violence against women. In her book, "Against our Will": Sexual Trauma in American Art Since 1970 (The Pennsylvania State University Press, forthcoming February 4, 2019), Vivien Green Fryd, professor of history of art, chronicles this decades-long radical intervention through an art historical lens.
Focusing on the efforts by such American artists as Suzanne Lacy, Leslie Labowitz, Faith Ringgold, Judy Chicago, and Kara Walker, Fryd shows how this key group insisted on ending the silence surrounding sexual violence and helped to construct an anti-rape, anti-incest counternarrative that remains vibrant today.
Fryd looks at how second-wave feminist artists established and reiterated the importance of addressing sexual violence against women and how those in the third wave then framed their works within the visual and rhetorical tradition established by their predecessors. Throughout the book she highlights specific themes—rape and incest against white and black female bodies, rape against white and black male bodies, rape and pornography—that intersect with other challenges to and critiques of the sociocultural and political patriarchy from the 1970s through the present day.
While working on this book, Fryd served as director of "New Directions in Trauma Studies," the  2008-2009 Fellows Program at the Robert Penn Warren Center for the Humanities. She and her colleagues examined the emerging field of trauma studies and worked to define its boundaries and enhance the field through interdisciplinary discussion. In 2017 the College Art Association awarded Fryd the Wyeth Foundation for American Art publication grant ($5,000) for her book.
---