Ensure your Vanderbilt work email is Primary in Oracle Cloud
Oracle notifications and other Oracle-related communications are sent to the primary email address that you indicate within Oracle.
To ensure that you receive these communications in your Vanderbilt email, we recommend that your profile designate your Work Email as Primary in your Contact Info.
Steps:
Log into Oracle Cloud and select the Me tab;
Click Edit My Details;
Under Contacts, update the Primary indicator check box so that your primary email address is your Work Email (note: if your @vanderbilt.edu address is not listed, click the plus (+) icon to add it); and
Click Save and Close to save any changes – the update will run and become active shortly thereafter.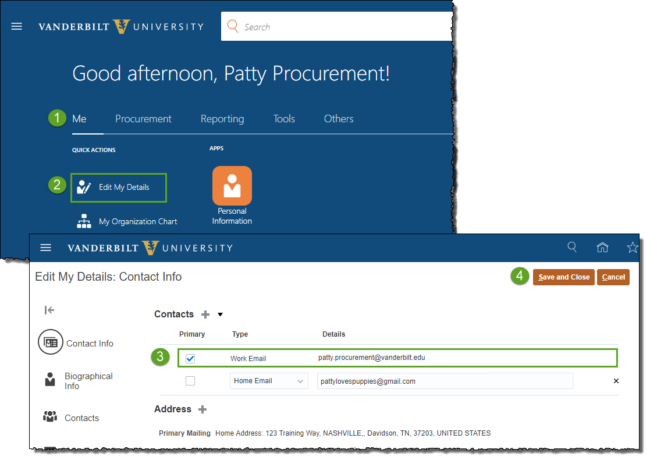 Note that you can continue to include additional email addresses within the Contact Info page as well as review and/or update your Alert VU information on the Biographical Info page.