Protocol PDF Document (version 1.2): scc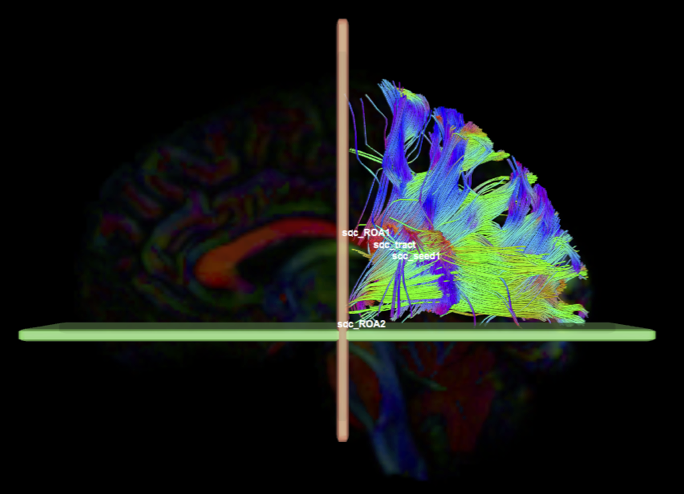 Instructions:
Create one sagittal seed region (at approx. sagittal slice 78) at the midline whereas the anterior extent of the splenium of the corpus callosum lines up with the posterior of the body of the corpus callosum (yellow= body, blue = splenium), then run fiber tracking. Based on this output, ROA placement will be clearer.

Create one ROA region and draw four different regions:

on a coronal slice anterior to the seed region
on an axial slice inferior to the seed region
In the region list, check the seed region and ROA regions. Perform fiber tracking.
Under the tract list, make sure only the desired tract is checked and highlighted in purple. Save region, tract, and density files.