Traumatic Brain Injury (TBI) Category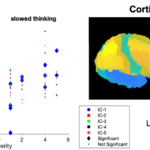 Nov. 18, 2020—Cailey I. Kerley, Leon Y. Cai, Chang Yu, Logan M. Crawford, Jason M. Elenberger, Eden S. Singh, Kurt G. Schilling, Katherine S. Aboud, Bennett A. Landman, Tonia S. Rex, "Joint analysis of connectivity and cortical surface features: correlates with mild traumatic brain injury." (2021, Feb) SPIE Medical Imaging. San Diego, CA. (Accepted) Full text: NIHMSID, arXiv...
---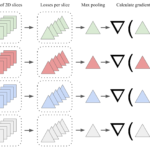 Jan. 2, 2020—Remedios, S. W., Wu, Z., Bermudez, C., Kerley, C. I., Roy, S., Patel, M. B., Butman, J. A., Landman, B. A., Pham, D. L. (2019). Extracting 2D weak labels from volume labels using multiple instance learning in CT hemorrhage detection. arXiv preprint arXiv:1911.05650. Full Text: Arxiv Link Abstract Multiple instance learning (MIL) is a supervised learning methodology...
---